Increase productivity—Newer machine tools are driving much of the productivity gains seen in the metalforming industry. These tools permit more work to be done by fewer people and with greater accuracy. Better design tools reduce scrap. Productivity benefits drop straight to the bottom line. The challenge many firms face is how to finance these capital acquisitions. Strengthening credit/banking relationships is a must for metalformers. Productivity improvements can occur in other s, too—this is where new ERP technology comes into play. IT personnel consumed with patching, maintaining and upgrading older on-premise software can be freed up to work on more strategic applications and projects should the firm switch to low capital-intensive, multitenant cloud services and software.
Increase customer insight to focus on the best customers—Rarely do all customers have the same support costs, sales costs, etc. Businesses with poor, nonintegrated systems cannot determine their true, fully loaded costs for each customer. To experience long-term success, metalformers must capture all costs and revenues pertaining to every customer over time. Lifetime customer value and profitability can be a hard metric to calculate, but it will help managers decide which customers to cull from the herd. Let your competitors serve the pariahs of your industry.
Benchmark and Refresh
Simply adopting one or more of the above strategies will not cut it. Successful metalformers will benchmark their competitors, refresh their technology tools and invest in skills training, among other directives.
Are You Keeping Pace with Change?
To keep up with change, the strategic business questions each metalformer now must ask itself include:
• Are we selling into the right geographic and vertical markets?
• How do we alter our cost structure to be competitive and profitable?
• Do we have the right workforce from a skills and culture perspective?
• Can we sell into new markets?
• How do we differentiate ourselves?
• Do we really know which customers are truly profitable?
• Do we need to rationalize our products and services? Should we eliminate some low performers?
• What should we be doing to bring in results similar to those experienced by industry leaders?
Benchmarking—You may have some notion of how well your competitors operate, but a thorough benchmarking of your operations might unveil some major surprises. In a consolidating industry, your firm cannot afford to be inefficient in any aspect of its operations. Benchmark your production processes, IT operations, accounting and HR processes, sales and other aspects of the business. Any process area not in the first or second quartile of performance becomes an immediate area of concern.
Refresh technology—Shop-floor technology continues to evolve, particularly tools that integrate with design technologies and other equipment. In addition to the technologies used inhouse, metalformers also must track the technology evolution impacting their suppliers and customers.
• Do you possess the collaboration tools that make your firm easier to work with and partner with key customers?
• Are your estimating and quoting tools providing a competitive advantage?
• Do you make it easy for buyers to know what kinds of equipment you possess and what kinds of products your firm is especially suited to produce?
• Does your technology eliminate virtually all paper flowing between your firm and its suppliers, buyers, employees and others?
Reassess your human capital—Skills shortfalls are common in the metalforming sector. New approaches to talent acquisition, training and retention cannot be postponed. If you need a great workforce, you have to be proactive in building it. Compounding matters is the realization that much of the current metalforming workforce is moving toward retirement, and these exiting employees will take their knowledge and skills with them. Don't be surprised when your that next-generation workers exhibit materially different expectations regarding performance, compensation, rewards, technology and more.
Make innovation scan and adoption a core competency—Everyone within your organization should be involved in identifying and adopting new technologies, processes and markets. Given the speed with which the industry and its supporting technologies are changing, firms must adopt a more proactive stance regarding change and innovation.
Acquire new analytics and insights—Understanding business performance has als been a requirement for metalformers. However, today's business climate requires these analytics be taken to a new level. It is not enough to simply understand which customers or product lines are most profitable based on simple gross-margin measurements. You must combine this analysis with external data that indicates growth or shrinkage within your customer's industry, or that predicts future cost changes for raw-material inputs. Although this brings a new level of complexity to business analytics, modern technology tools have emerged to make this analysis easier, faster and more cost effective.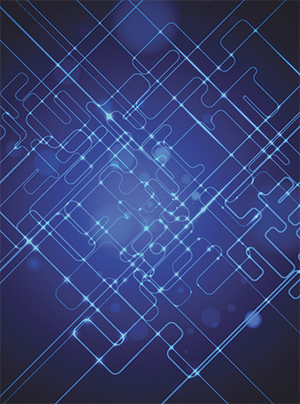 Adopt a new customer focus—Responding to customer needs and desires also should be taken to a higher level. Don't settle for reacting to needs through excellent service; proactively serve customers in a that makes their businesses better. Accomplishing this level of service requires not only delivering to minimum expectations for compliance and delivery performance, but developing a level of insight into their businesses so that you can deliver a delightful one-to-one experience.
Delivering a compelling customer experience requires your organization to participate with your customers, to enhance your methods for quoting and estimating, customer-relationship management, program management and advanced engineering. Modern enterprise business systems provide metalformers with a foundation to support their overarching business strategies. These advanced and scalable systems, available to companies of every size, aid organizations by providing the required information analytics to your evolving strategies.
These enabling technologies allow a business to identify areas of improvement, and markets on which to focus. Most importantly, they empower your employees to transform from managing transactions to becoming true business managers, by providing them with the tools and methods needed to make more-informed business decisions.
MF
Technologies: Management