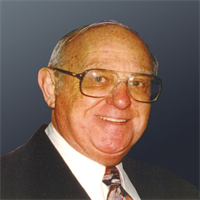 Irv Blackman
A Real-Life Succession-Planning Horror Story
August 1, 2011
Sam, the 37-yr. old son of Joe (recently deceased owner of the family business Success Co.) recently called me. For Sam, his mother Mary and the rest of the family, Joe's estate plan and business-succession plan had turned into an economic and tax tragedy.
First, the facts. Joe and Mary raised three kids: Sam, and two adult kids not involved with the family business. The three core goals Joe and Mary laid out for their estate plan:
Sam should ultimately own 100 percent of Success Co. (an S corporation);

Treat the three kids equally; and

Pay as little as possible in taxes to the IRS.
Joe's lawyer and CPA completed his planning early in 2005. Success Co. was sold to Sam for $12 million. Sam paid his dad in full with a note, to be paid in semiannual installments over 10 years, plus 4.5 percent interest on the unpaid balance.
Before the sale of Success Co., Joe's assets were (in millions):
| | |
| --- | --- |
| Success Co. | $12.0 |
| 401(k) Plan | $2.1 |
| | |
| Investments | |
| Cash/cash-like/stocks/bonds | $9.1 |
| Real estage leased to Success Co. | $1.4 |
| Other Investments | $1.6 |
| 2 homes | $1.5 |
| Total | $27.7 |
The lawyer created a traditional estate plan with an A/B trust (often called a family trust and a marital deduction trust). Since Joe and Mary had a $2 million second-to-die policy (and $9.1 million in liquid assets, plus the future cash from the $12 million note and interest from the sale of Success Co.), the professionals figured there was plenty of liquidity to pay estate taxes. So, the lawyer and CPA agreed that no additional planning was necessary.
While Joe and Mary were healthy in 2005, Joe died suddenly in 2007. Let's look at the economic and tax impact of Joe's death on each of his family members.
Sam's situation was a disaster from the day the Success Co. sale papers were signed. While the $12 million value for Success Co. was fine according to an appraisal, the price between father and son is wrong, because the IRS allows a 35-percent discount for nonpublic businesses such as Success Co. So, for tax purposes, the right price should have been $8 million, reducing Joe's taxable estate by $4 million. In the end, he ultimately will pay more than $8.4 million in taxes to pay off the $12 million note. Simply put, Sam must earn in excess of $20 million, before tax, to pay off the note. Plus interest.
Further, while Sam managed to grow Success Co.'s sales and net profit, he could have increased sales more, but Joe's bank refused to increase Success Co.'s line of credit without Joe's usual guarantee. Why? Sam's obligation to pay off the $12-million note destroyed his personal balance sheet. As a result, Sam's guarantee was worthless.