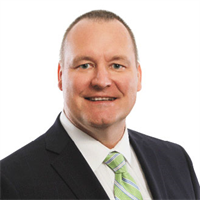 Robert Dobrowsky
A Closer Look at Industry Productivity
June 1, 2011
One of the few positives resulting from the recent economic downturn has been the ability for companies to do more with less. Many have found themselves able to handle increasing volumes without adding additional resources. Those that have adapted are poised to capture better profits as manufacturing makes a comeback during the coming years.
Manufacturing's Comeback
More and more signs surely point to such a comeback. PMA's monthly Business Conditions Report indicates that metalformers expect strong improvements in their industry and in the economy as a whole. Says one senior-level executive, with more than 30 years of experience: "I've read more good news about manufacturing in 2011 than in the past 15 years."

Others share this view. According to a Wall Street Journal article titled, "World Revs Up U.S. Profits—Manufacturers Boom on Global Demand, Spurring Stocks to Three-Year High" (April 21, 2010), growth in manufacturing output is very strong compared to the rest of the overall economy.
"Manufacturing output has been rebounding since mid-2009," the article says, "from a deep slump. During the first quarter it increased at an annual rate of 9.1 percent, according to data released by the Federal Reserve."
Certainly challenges remain for manufacturing, such as the recent natural disaster in Japan and the high unemployment rate here in the United States; however, most expect these advances to continue.