Roll Coater for Precision Lube Application
June 8, 2023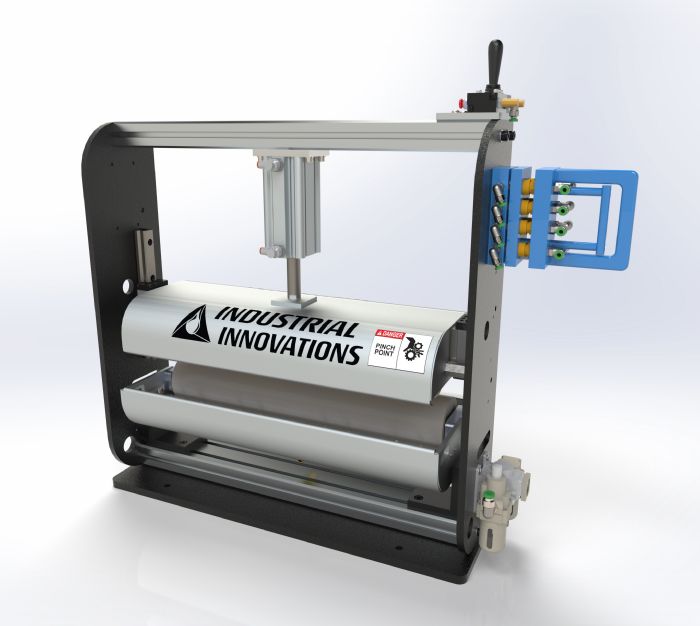 Industrial Innovations

Booth D41229

The Spra-Rite Roll Coater from Industrial Innovations provides an effective means for clean and accurate lubrication by controlling the amount of lubricant transferred from the surface of a roller to the surface of material, whether it be on top, on the bottom or both sides. Once material is fed, users can choose the amount, placement and timing of lubricant that is to be rolled on utilizing press controls or the company's optional Beta electronic controls package. The bottom roller pan is designed as a catch tray for any excess runoff that is then fed back to the lubricant holding tank. This saves on costly lubricant and improves carbon footprint.
See also: Industrial Innovations, Inc.
Technologies: Lubrication