Programmable Coil and Blank Lubrication
July 20, 2021
Unist
Booth D47132, A5126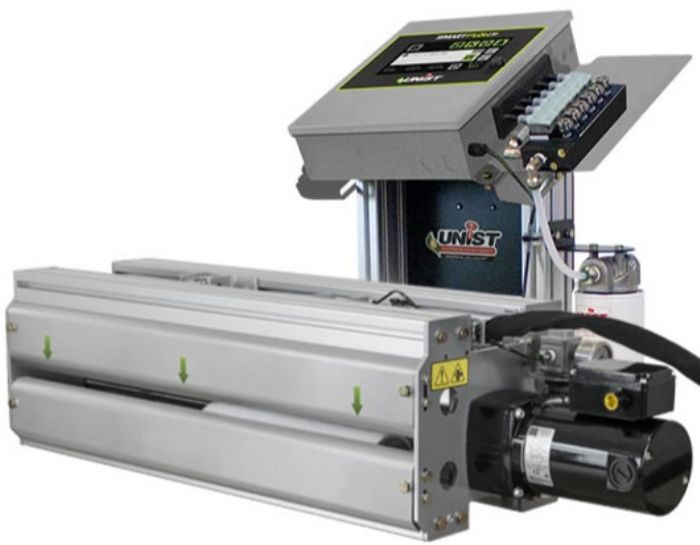 Unist will showcase its Uni-Roller S2 stock lubricator at FABTECH, which applies a smooth coating to one or both sides of coil or blank stock with repeatable precision and virtually no mess, along with its SmartFlow programmable controller. The controller stores parameters for as many as 250 separate jobs; alerts operators to potential issues; tracks fluid use; and can communicate directly with the press control for automatic integration with a press line. Combining SmartFlow with Uni-Roller creates a lubrication system that pays for itself with increased efficiency, reduced scrap, significant fluid savings and reduced housekeeping costs.
Also on display: Unist's line of minimum-quantity lubrication systems for metal cutting and machining.
See also: Unist, Inc.
Technologies: Lubrication