Controlled Lubrication
October 1, 2012
LSP Industries
Booth C1212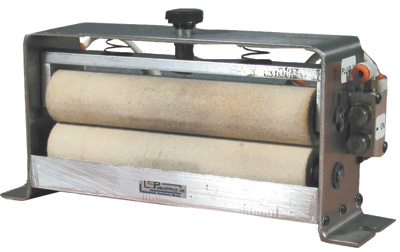 LSP Industries, Rockford, IL, introduces its new MiniCoater lubrication system, complimenting and extending its line of stock lubricating equipment available for the stamping industry.
Among its unique features:
• Controlled lubrication—dispenses only the quantity needed, where it's needed.
• Lubricant dispensed on the exterior of the rolls to prevent clogging.
• Fast roller removal and replacement, in less than 2 min.
• Four models available for stock from 1⁄8 to 9 in. wide.
• Stainless-steel frame designed to ensure years of rugged use.
www.lspind.com
See also: LSP Industries Inc.
Technologies: Lubrication