Zinc-Phosphate Pretreatment System Helps Parts Manufacturer Reduce Downtime, Operational Costs
August 16, 2021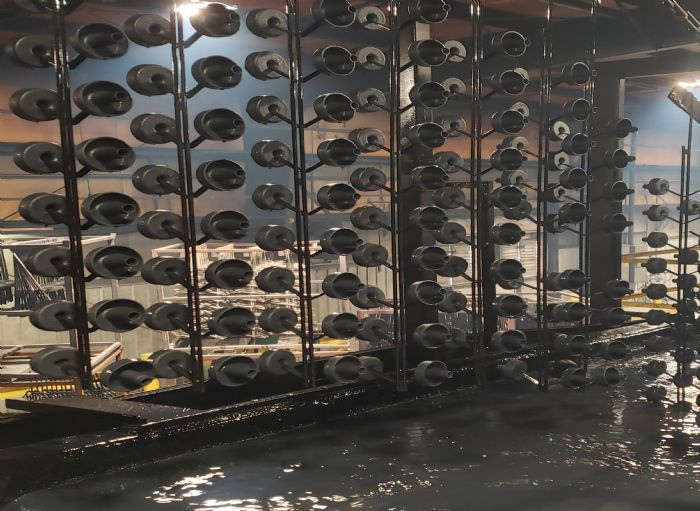 When metal-parts finisher Springco Metal Finishing, Cleveland, OH, began to experience excessive downtime and rising operational costs on its two e-coat lines, due to accelerating dump cycles in its waste-treatment process, it approached longtime partner PPG for a solution. To the rescue: PPG's Versabond zinc-phosphate pretreatment systems installed on the e-coat lines, which have returned a variety of operational benefits including reduced application expenses and less downtime for maintenance.
"PPG always has worked hand-in-hand with us to offer solutions and new products," says Springco vice president Jason Conn. "When we told our rep that we were experiencing rapid sludge development in our zinc-phosphate tank, he suggested we try the Versabond system, which performs at lower temperatures and produces less sludge as a result."
After a successful one-week trial on one of the e-coat lines, the PPG Versabond system was approved for processing of automotive parts and steel wheels. Then, after two months of positive feedback, it was launched on the company's second line.
Conn says that the PPG Versabond rinse conditioner and zinc-phosphate system is a good fit for Springco's productions lines because its liquid formulation performs more efficiently than the powder chemistry it replaced. "Liquids are much easier to pump out and handle," he explains. "The product also creates zinc-phosphate crystals more quickly, so we can increase line speeds and productivity. Operating at lower temperature also means shorter lead times to fire up the system.