Pulsed Fiber Laser-Processing Workstation for Metals and Plastics Marking and Welding
September 10, 2021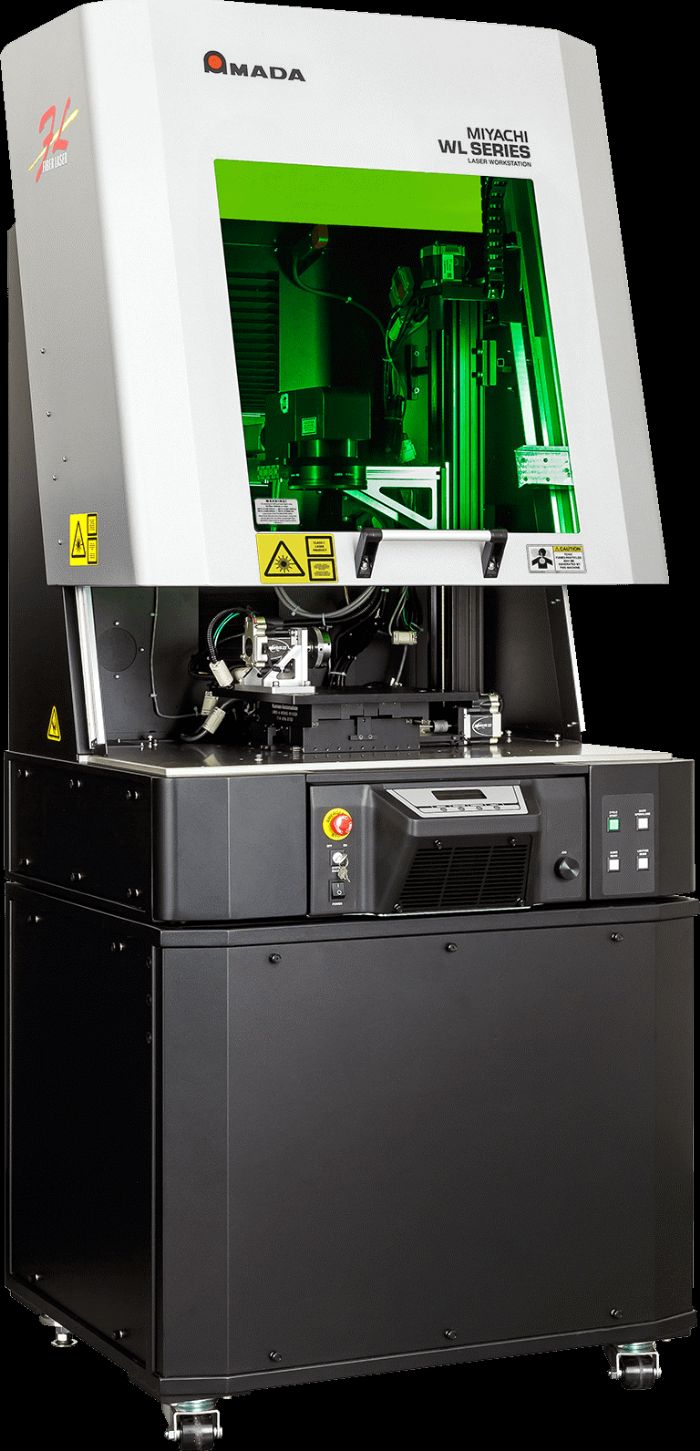 The new WL-300A laser-processing workstation from Amada Weld Tech is configured for nanosecond-pulsed fiber laser applications. Typical applications include marking of metals and select plastics, particularly for medical, electronic-components, battery and aerospace applications. The system also can weld thin metal alloys.
Designed to accommodate larger parts, this laser workstation is a larger version of the company's LMWS laser-marker workstation. Integrated with Amada Miyachi's LMF fiber lasers (10 to 70 W), the WL-300A units offer the same graphical user interface for simple transfer from prototype to production phases. The WL-300A is available in benchtop or floor-standing models, with options including an XY table, rotary stage, cover-gas module, fume extraction, barcode reader and camera systems to tailor the machine to specific processes.
It features rapid and precise motorized Z-axis movement for simple focus adjustment, easy access to parts and tooling, and an optional XY table for step-and-repeat motion. The WL-300A also provides a large viewing window for visual observation. Lens options include F-Theta 100 mm, 160 mm, 254 mm, and 420 mm for marking a variety of parts and sizes. An optional compact motorized rotary axis eases marking and welding of cylindrical parts, with the workstation providing simple part fixturing using the M6-threaded-hole-pattern mounting baseplate. A fume extraction port with flexible tubing is included.
The WL-300A can handle a variety of mark types, including line-art graphics; shaded graphics; TrueType fonts; single-point or drill-object arrays; and Data Matrix or QR-code barcodes; as well as Microsoft AutoDate, Microsoft TextMerge, serialization and barcode marks.
See also: Amada Miyachi, Inc.
Technologies: Finishing, Welding and Joining