Marker Paints Any Surface, Even Through Dust, Rust and Water
October 2, 2019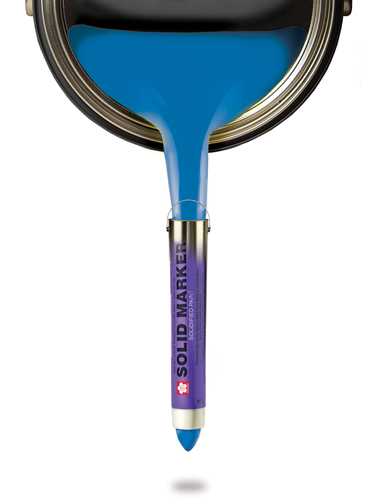 Sakura Color Products of America
Booth B20004
The Solid Marker—solidified paint in a marker form—from Sakura Color Products of America marks through dust, rust and water on smooth or rough surfaces. It dries within minutes and becomes permanent, and it won't fade or wash off like chalk, according to company officials. A twist mechanism keeps paint fresh and ready to use.
This low-odor, nontoxic marker is ideal for use on steel and iron, wood, cloth and canvas, plastic, rubber, cardboard, glass, fiberglass, and concrete.
See also: Sakura International Inc.
Technologies: Finishing