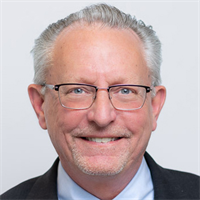 Christopher Kristock
The Partnership Between the American Steel and Automotive Industries
March 13, 2023
The Automotive Program of the American Iron and Steel Institute (AISI) consists of steel-producing member companies that supply most of the steel requirements for the automotive industry. Objectives include maintaining focus on and leading steel-related automotive innovation; providing education on steel material attributes; and conducting technical projects that generate technology transfer within the automotive and steel industry.
The American steel industry has been consistent in responding to the automotive industry's autobody-material needs for many years. A characteristic of this relationship is the steel industry's strong role in many automotive applications and initiatives. This long-standing association has been nurtured by the steel industry's willingness to participate in topical research—working with auto partners—that supports innovation and optimized applications for steel and addresses manufacturing issues with new steel grades.
The American steel industry is at the fore in the discovery and implementation of technology initiatives that improve steelmaking-process efficiency for quality, productivity and unique attributes of automotive steel products. And, the steel industry continues to make investments, upgrading its operations and constructing new facilities capable of reliably producing the most advanced, highly formable high-strength steel grades. It also leads the world in achieving low greenhouse gas (GHG) emissions while producing automotive steel grades in the volumes required by the automotive market. These attributes of the American steel industry and its long-standing relationship with its automotive partners have helped address tough challenges while enhancing steel's unique position as a material of choice.
The Automotive Program of AISI produces an annual Great Designs in Steel (GDIS) event to showcase the most important of these combined automotive- and steel-industry initiatives. GDIS 2023 will be the 21st consecutive annual showcase of the most modern steel grades and automotive designs.