GE Appliances Opens Water-Heater Plant in SC
May 12, 2022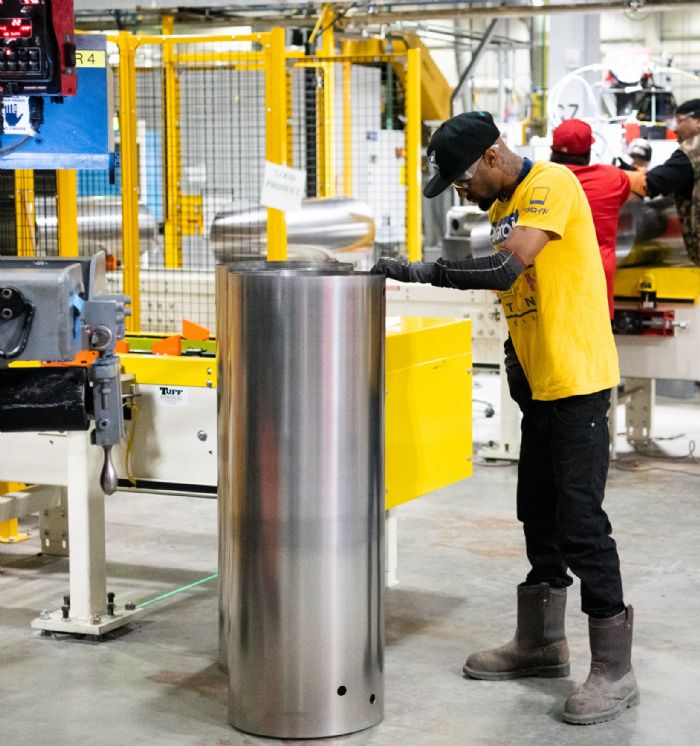 Planned to serve as GE Appliances' Manufacturing Center of Excellence for water heaters, the firm's new $70 million state-of-the-art water-heating manufacturing plant has opened in Camden, SC. Since 2016, GE Appliances has invested $2 billion in its U.S. manufacturing and distribution operations, adding more than 3000 new employees.
"Investing in U.S. manufacturing is a winning strategy for GE Appliances, bringing us closer to our customers and enabling us to better serve them," says Kevin Nolan, company president and CEO. "We're doubling down on innovation in high-tech products, cutting-edge advanced manufacturing, and creating American jobs."
The vertically integrated plant will produce units starting from steel coils and will use advanced systems for metal fabrication and welding and robotics for material handling and processing, and also will perform steel enameling. During plant construction and in preparation for launch, more than 50 team leaders and maintenance employees completed more than 5700 hr. of training in robotics, welding and mechatronics at nearby Central Carolina Technical College. The plant initially will employ 140 people.
Technologies: Pressroom Automation