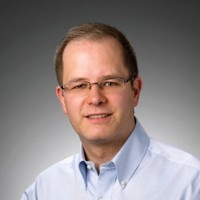 Mark Barfoot
Shining the Spotlight on Laser-Powder DED
May 14, 2020
Laser powder-bed fusion (L-PBF) is the most prevalent metal-based additive manufacturing (AM) technology. Binder jet and extrusion-based binder jet systems also have gained plenty of attention, with recent entrants from several companies including HP, Desktop Metal and Markforged. A newer metal-AM technology that has not received much media buzz—but should—is directed energy deposition (DED).
Sandia National Labs introduced the DED process in 1997, and Optomec commercialized the technology shortly thereafter with its Laser Engineered Net Shaping (LENS) system. Other companies and universities around the globe have developed variations of the DED process, including one introduced more a decade ago by National Research Council Canada called laser consolidation (LC). Burloak Technologies, Oakville, Ontario, Canada, licensed the LC DED process in 2019. Other examples of DED metal-AM technology include BeAM, which started producing machines in 2012 in France, RPM Innovations and Formalloy. We also spied several other DED-based systems at the 2019 formnext tradeshow in Germany.
In the last five years, hybrid systems that combine DED technology with CNC machining have emerged, from suppliers such as DMG Mori and Mazak. This advancement has helped bring DED to the forefront, but shops still have been slow to adopt it in production.
The Benefits of Laser-Powder DED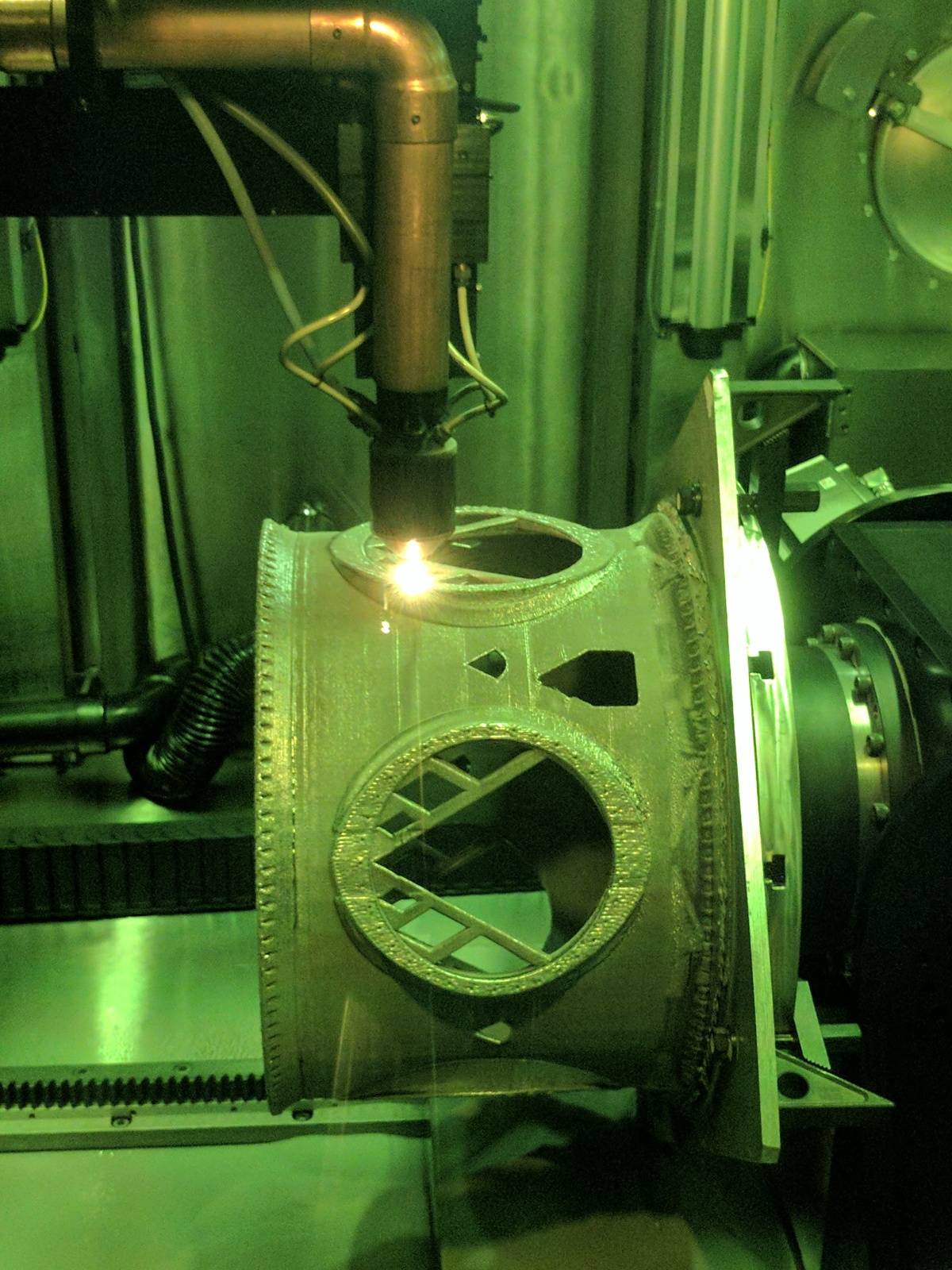 Rotating the part under a laser-powder DED feed head avoids the need to add support material during the metal-AM process.
During the laser-powder DED process, metal powder feeds through tubes for injection into the focused beam of a high-power laser. The DED head mounts onto a gantry or robot, which then moves around the build area to deposit layers of molten metal. The technology has the unique advantage of not requiring an actual bed of powder; it only needs powder in the spray area of the build. Most of the material ends up in the final part, with typically less than 20-percent overspray during builds.
Without requiring a powder bed, DED technology is readily scalable, as most machines can produce parts several cubic feet in size, compared to the typical L-PBF work envelope of less than 1 ft.3. In addition, the DED process does not require support material. By rotating the part relative to the deposition head, many designs that typically would require support material with a powder-bed process can be built vertically without additional support structures.