Horizontal Bandsaw
October 1, 2015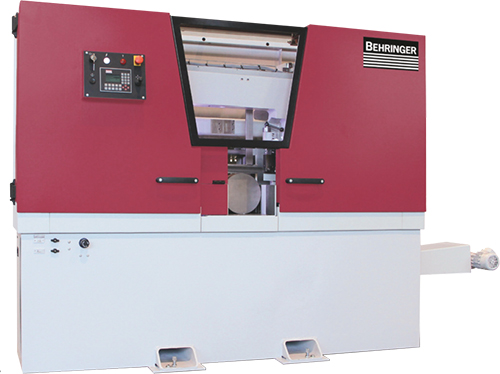 Behringer Saws, Inc.
Booth S2731
Behringer Saws, Inc., Morgantown, PA, displays its new HBE Dynamic-series horizontal bandsaw. A versatile, compact automatic saw, the HBE Dynamic features an array of features designed to improve performance and precision while maximizing user convenience and safety. It is ideal for a range of application environments, from production-cutting steel service centers to metalworking job shops.
Features include a servo-driven precision downfeed control that automatically adjusts blade pressure, creating an optimal balance of feed rate and pressure for improved quality and cutting rates, while extending blade life. An electrically powered ball-screw-driven material feed gripper eliminates backlash and ensures precise material positioning for improved accuracy. The HBE-series saws also feature an optional automatic feed control.
www.behringersaws.com
See also: Behringer Saws, Inc.
Technologies: Cutting