Delivered: Large Liquor-Storage and Agitator Tank
June 1, 2016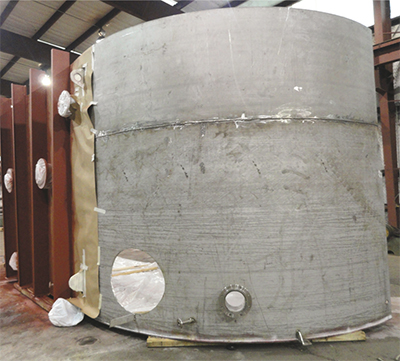 Ci Metal Fabrication, Meridian, MS, recently was tasked with fabricating this large liquor-storage and agitator tank for an OEM contractor with a very intensive list of requirements and specifications. Ci, which serves the power generation, pulp and paper, chemical, and automotive industries, operates out of a 57,000-sq.-ft. plant, where it rolls, forms, shears and welds sheet and plate to 1 in. thick.
To fabricate this tank—15 ft. wide by 30 ft. long by 15 ft. tall—the Ci shop started with ½-in.-thick plate of Type 2205 duplex stainless steel (21-23 Cr, 4.5-6.5 Ni, 2.5-3.5 Mo; 620-MPa tensile strength). Carbon-steel supports were added to the exterior of the tank.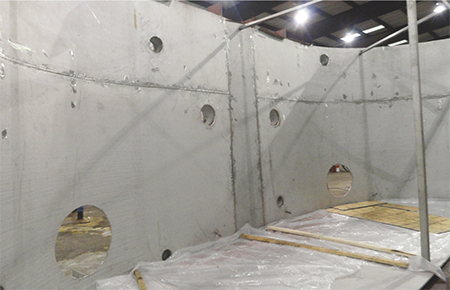 The tank was fabricated to API 650 specifications, which required extensive welding and nondestructive testing. Weld coupons were fabricated for bend-and-break testing. Before the tank could be shipped, the interior and exterior of the stainless-steel shell underwent a thorough decontamination cleaning process.
Ci Metal Fabrication: www.cimetalfab.com
See also: Ci Metal Fabrication
Technologies: Cutting, Fabrication, Other Processes