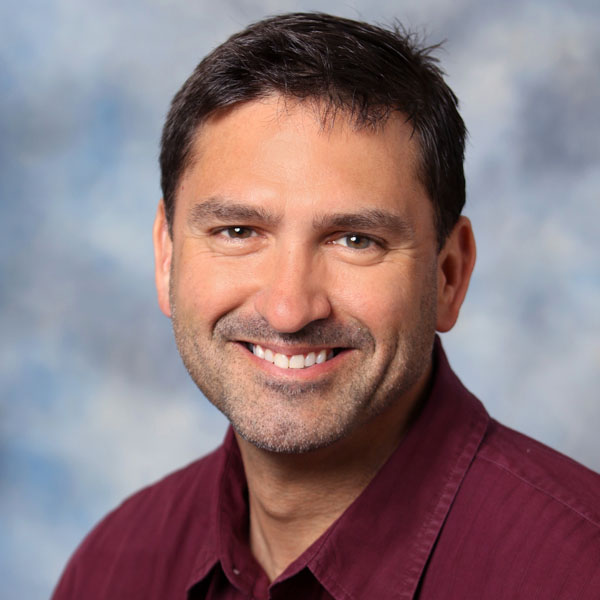 Lou Kren
Plasma-Cutting Upgrade—a Boon for Boom-Attachment Maker
October 1, 2017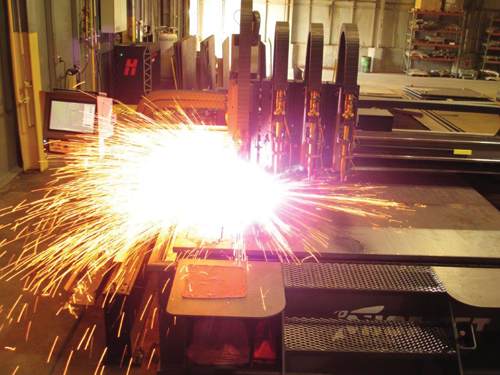 Suppliers to energy industries ride a roller coaster. Boom times are big, and bust times are brutal. Theories vary for sticking around and succeeding through these cycles, but Midwestern Manufacturing's plan seems to be working. The Tulsa, OK, family-run manufacturer of side-boom attachments that convert bulldozers into pipe layers, and builder of other pipeline equipment, has been at it since 1953.
"We are a small manufacturer," says Joe Beffer, president of the 75-employee company, offering one aspect of its longevity plan. "We determine where our core competencies are and stay in our lane."
Plasma cutting represents one of Midwestern's core competencies, as the company uses the technology to cut about 75 percent of the steel it consumes during manufacturing, according to Beffer. As such an important asset for Midwestern, the company must make sure that its plasma-cutting equipment remains reliable and meets customers' ever-growing requirements. This brings us to another Midwestern longevity strategy.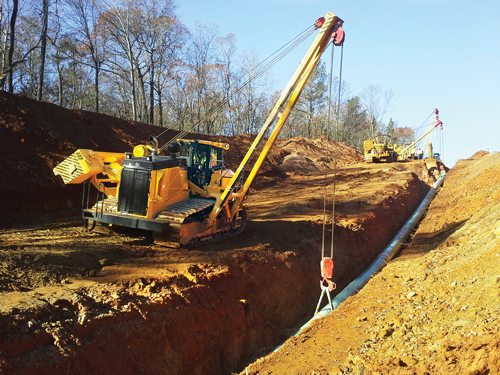 "We look at every piece of equipment that we consider purchasing, and decide if it will bring us value over the long haul," Beffer explains. "That helps us decide whether to perform an operation inhouse or work with outside suppliers. We do not want to sit on a lot of debt; overleveraged companies in our types of markets do not survive the downturns."
Market Changes Drive Machine Performance Upgrade
An evolution in pipe-laying equipment brought Midwestern to the point of discussing a major, recent equipment addition. Within the last 10 to 15 yr., according to Beffer, tractors and bulldozers incorporated new designs, with OEMs and customers looking for side-boom attachments incorporated into new tractors or meshing seamlessly with existing equipment.
"Changes in emissions standards, among other factors, led contractors to update their tractor fleets, and we've had to meet their requirements," Beffer says. "If you bought your first car, say a cheap old one for $500, you might slap anything on there and not really care what it looks like. But with a new car, you'll want anything you add to look like it came from the factory.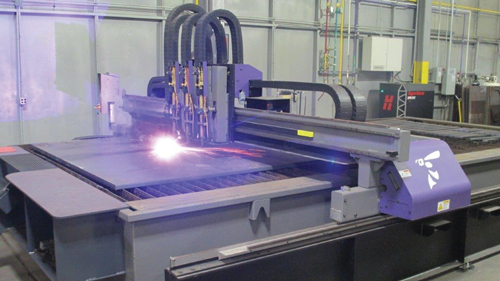 Midwestern Manufacturing's new plasma-cutting machine deliveres improved hole quality, precisely cuts steel to 2 in. and results in precise part fitup, which enable the company to design and build attachments that mesh seamlessly with newer OEM tractors.
"Our old designs looked great," he continues, "but we had to move into precision cutting and forming to adopt to these newly engineered designs and styles. We have to go through the middle of the tractor to properly place our attachments, making it critical to maintain close relationships with OEMs, and to work directly with their engineers, and adopt closer tolerances and tighter fitup. So we need cutting and forming equipment that can meet those tighter tolerances."
Where 20 years ago Midwestern performed about 95 percent of its manufacturing inhouse, today, to meet tighter precision standards, inhouse work accounts for 70 to 75 percent with the rest shipped to suppliers with high-performance equipment. However, because plasma cutting is considered a core competency, Midwestern decided to upgrade its own process capabilities.
In producing side-boom, pipe-laying attachments, with lifting capacities from 10,000 to 220,000 lb. for tractors of all sizes, Midwestern performs most of the steel cutting along with fitup, welding, final assembly, painting and shipping inhouse. In the mid-2000s, Midwestern replaced an oxy-fuel cutting machine with a plasma-cutting system to gain cutting speed and cut quality. "That machine was a workhorse," recalls Beffer, "but about two years ago we decided to look at a new model to produce even better cut quality in order to make more precise attachments for the newer tractor models. Also, we performed a lot of manual layouts on our parts before drilling, a time-consuming process. We sought to automate that process on the plasma-cutting table via etching."
High-Quality Cuts Yield Improved Weld Fitup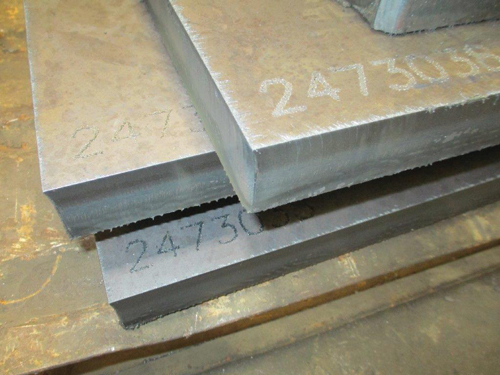 With its new plasma cutter, Midwestern can mark parts to various depths, with some marks designed to disappear after painting and others to provide legibility in the field.
Midwestern, working with its distributor Airgas Midsouth, opted for a Hornet-XD CNC plasma-cutting machine from Hornet Cutting Systems, Valley Center, KS, outfitted with the new XPR300 plasma system from Hypertherm, Inc., Hanover, NH. The new equipment, featuring a 10 by 24-ft. table, went live at Midwestern this past July, with the Hornet Cutting Systems team providing installation and initial training support.
The XD's precision-machined, dual- linear-way beam gantry is engineered to handle rapid acceleration while providing the stiffness necessary to deliver smooth motion and precise cuts, according to Brice Turner, president of Hornet Cutting Systems.
The heart of the machine, the XPR300, represents the latest plasma-cutting technology from Hypertherm. As part of the company's new X-Definition class, the 300-amp. unit features refined high-definition plasma processes to deliver high cut quality on mild steel, stainless steel and aluminum, according to Hypertherm officials. These include patent-pending Vented Water Injection, plasma dampening and vent-to-shield technologies. The end result reportedly includes squarer cut edges and reduced angularity compared to previous models.
Piercing capability also is improved on the XPR300 thanks to increased power and an exclusive argon-assist process, which enables 30-percent-thicker piercing on mild steel and a 20-percent increase on stainless steel compared to the equipment it has replaced. Other listed improvements include technology that protects consumables from the negative impact of ramp-down errors, allowing them to last as much as three times longer than on older-generation systems.
"The new machine has delivered nearly laser-quality cuts," says Beffer, who, along with Chris Guthrie, assistant manufacturing manager at Midwestern, detailed its performance for MetalForming. "And, the previous machine could pierce steel to 1.25 in. thick, while the new one can pierce to 2 in. The bulk of what we cut is thicker, so we can cut these materials on the plasma cutter instead of using an oxyfuel machine, which is how we had processed it before. We already see a noticeable improvement in cut quality on thicker steel, which has brought a noticeable improvement in weld fitup."
Other benefits of the new plasma cutter include an easier way to balance speed versus cut quality, according to Beffer. Typically, cut quality suffers as cutting speed increases. The new machine provides more automated amperage settings than the old equipment, allowing operators to quickly and more finely tune speed and cut quality. Hypertherm's ProNest nesting software is a key contributor in delivering this ease of use. Beffer also notes that the machine provides easier and quicker cutting-head and consumables changeout, leading to a decrease in downtime.