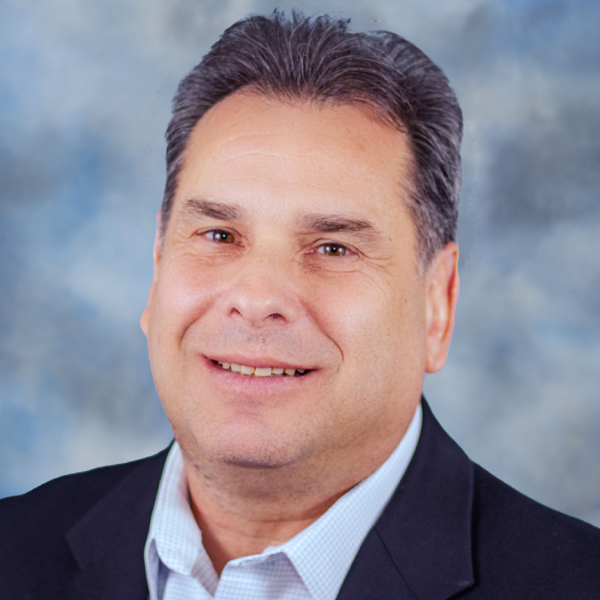 Brad Kuvin
Takeover Work, Diversification Justify Press-Line Purchase
November 1, 2009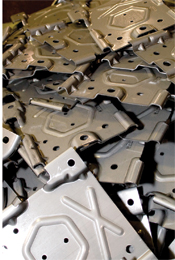 PTM Corp. provides 600 part numbers —stamped and fourslide parts—for some 70 customers, in addition to operating a sheetmetal-fabrication shop. It specializes in fasteners, clips, brackets and similar parts, as well as small assemblies.
Like many metalforming companies, PTM Corp., Fair Haven, MI, reduced its workforce earlier this year. During the first few months of 2009, its rolls dropped by 60 percent. However, the picture looks much brighter today, as the firm, primarily an automotive supplier, has been able to call most of its employees back to work. Additionally, it's hired two new sales people to help it develop its customer base in the military and government sectors, and added a third specialist to focus on the automotive market when a competitive stamper recently closed its doors.
PTM serves as a Tier One supplier to automotive OEMs by providing a patented clip used on the assembly lines of OEMs; it also supplies stamped and fourslide parts that stay with the vehicles. Since its inception, the family-owned business has offered 300-ton capacity to the marketplace, enough to grab a decent amount of market share but often not enough capacity to grab entire programs. It specializes in fasteners, clips, brackets and similar parts, as well as small assemblies.
Missing the Boat— and Not Happy About It
"For the last 10 years we've known we needed to add capacity," says Donna Russell, company vice president and daughter of the company's founder. "We were missing out on bidding entire packages, and we hated missing packages."
For that reason, earlier this year the 37-yr.-old company leaped at the opportunity to acquire on the used market a 1996-vintage 600-ton mechanical press manufactured by Eagle Press & Equipment Co., Oldcastle, Ontario, Canada. Along with the press, rated to 60 strokes/min., came an Allen Bradley Panel Vision control, a 48-in. feed line from Dallas Industries, and a 20,000-lb.-capacity straightener and uncoiler from Mecon Industries. Press bed size is 144 by 54 in.
PTM acquired the press as-built with a transfer system on board. It immediately sold off the transfer system—for half the price it paid for the press. Instead, it will use its own proprietary transfer system, designed and built inhouse, for any high-tonnage transfer jobs that come down the pike. The system attaches to the die rather than the press, and can either stay with the die or be removed and installed on other dies.
A Four-Month Upturn
"While overall we expect our business to fall by 30 percent for 2009 compared to 2008, things are definitely looking up recently," Russell says. "Shipments have trended upward for the last four months in a row. In addition to an uptick in automotive work, in the last 60 to 90 days, we've quoted more than $1 million in work for the military sector."