Coe's Next-Gen, Economical Feed Controller Ideal Replacements for Obsolete Models
September 18, 2020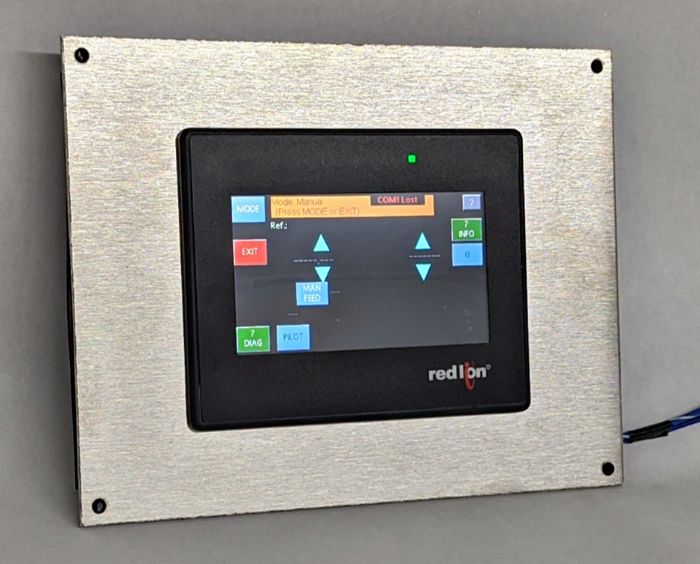 Coe Press Equipment, Sterling Heights, MI, introduces the Mini ServoMaster Touch controller, its next-generation servo-feed HMI designed to replace obsolete or failed controllers. Offering many of the same features as the Coe ServoMaster 6 controller, the Mini ServoMaster promises to provide significant cost savings compared to a complete servo-control retrofit. Use it as a direct replacement for Coe servo-drive package originally equipped with the following controllers: CPEC Thumbwheels; Coe BG1; Coe BG2; Coe ServoMaster; and Coe ServoMaster 3.
Features of the Mini ServoMaster include a compact user-friendly color-touchscreen interface and error diagnostics, and plug-and-play operation with existing Acroloop or Yaskawa motion controllers. It also includes the Coe Work Roll Advisor, which quickly estimates powered-straightener roll settings for a variety of materials and systems; and the Coe Performance Advisor for optimizing job setup. Multiaxis capabilities include push-pull, zig-zag and tailout configurations.
Additional capabilities include production-data reporting of feed cycles and material usage; downloading of setup data or job-number selection; and 500-job memory storage and password-protected job editing and parameters to secure stored recipes.
See also: Coe Press Equipment Corporation
Technologies: Coil and Sheet Handling