Mate Blog—Eliminate Nibbling to Save Rework and Consumables
February 21, 2023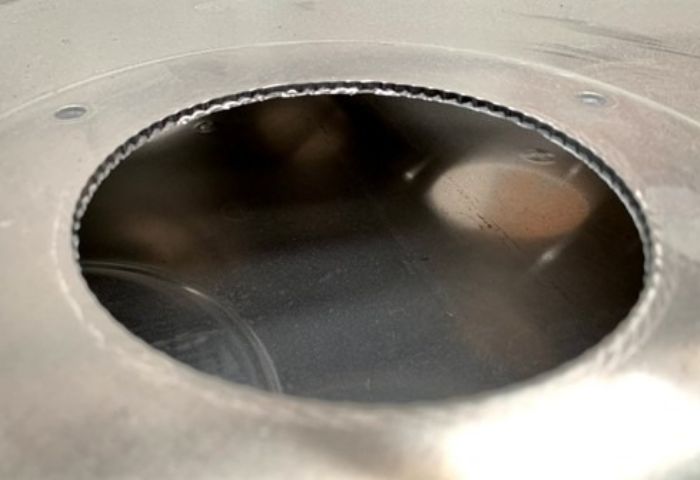 Nibbling large holes with a small punch represents one of the most inefficient, frequently overlooked fabrication techniques, explains a new blog post from Mate Precision Technologies. While nibbling works, this process causes problems that affect both the machine and the workpiece. One problem: rough or scalloped edges on the workpiece that require secondary operations. Post-punch rework such as this, typical in sheet metal fabrication shops, can be eliminated with a simple punching-process change and a minor tool investment.
For example, the blog reads, "a manufacturer in central Mexico used a nibbling process to punch three large circles, each with a different diameter. The edges of the parts had a rough finish that required manual grinding after completing the punching process. Two workers dedicated their entire work shifts to correcting these defects."
By employing Mate's tri-radius tool, a punch with three different radii that can create three different diameters using a D Auto-Index station in a thick turret machine (or Size 2 tooling in a Trumpf punching machine), the manufacturer was able to eliminate its secondary grinding operations.
Mate designs and manufactures tri-radius tools with the three radii specified by the customer.
See also: Mate Precision Tooling
Technologies: CNC Punching