Create Distortion-Free Embosses in a Punch Press
January 1, 2014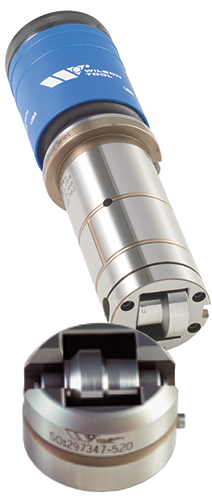 Wilson Tool Intl., White Bear Lake, MN, introduces the Wilson Wheel Rolling Forge—CNC punch-press tooling designed to create distortion-free embosses.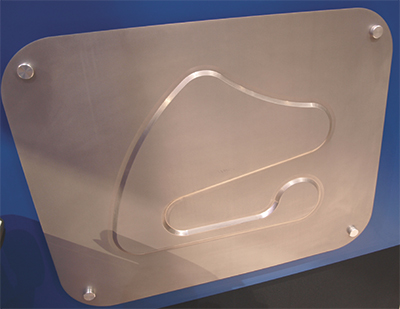 Distortion is a significant problem faced by fabricators trying to create large embosses on a punch press. Unlike traditional punching methods, which work against the natural tendency of sheetmetal to move and warp, the Rolling Forge works with the sheetmetal's natural inclination to stretch and move. By sculpting the material in a circular, upward fashion, the Rolling Forge creates a sturdy, perfectly smooth product with a very high emboss.
To view an 80-sec. video of the Rolling Forge shaping a large emboss (shown in the accompanying photo taken at FABTECH last October) and leaving zero distortion, visit youtube.com and search for Wilson Tool Rolling Forge.
Wilson Tool Intl.: 651/286-6000; www.wilsontool.com
See also: Impax Tooling Solutions, A Div. of Wilson Tool International
Technologies: CNC Punching