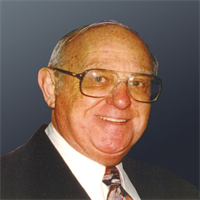 Irv Blackman
What's the Risk of an Outdated or No Estate Plan? Lose Half of Your Wealth to the IRS
July 1, 2010
President Theodore Roosevelt said it: "In any moment of decision, the best thing you can do is the right thing. The next best thing is the wrong thing. And the worst thing you can do is nothing."
This is the story of two brothers: Joe and Moe. Joe (age 68) did the right thing by creating his estate plan at an early age, monitoring and updating it as necessary.
Moe (age 72) on the other hand was a champion procrastinator. He did very little estate planning and what he did was out of date. However, when it came to business, according to Joe, Moe was on the ball. He had a knack for spotting problems, solving them quickly and multi-tasking with timely efficiency within his many areas of responsibility—the perfect business partner.
Let's flash back to when the brothers started the business, Little Co. They struggled in the beginning. Yet slowly but surely the business grew in sales and profitability. Market share and profits increased almost every year. By any standards Joe and Moe were a success and became rich.
From the very beginning Joe insisted on a buy/sell agreement for Little Co., funded by life insurance. At Joe's insistence the stock was valued every year and additional insurance acquired to fund the increased value of Little Co.
Way to go, Joe! His buy/sell agreement insistence ultimately saved the day. You'll love the story, which follows.
First, a few more facts, mostly about Moe to set the scene for his train-wreck-tax disaster for failing to put a comprehensive estate plan in place.
Moe had five kids, two of them (Sid and Sam) worked for Little Co. Sid and Sam were chips off the old block—good at business. Joe and Moe often talked about how the two boys would ultimately own and run Little Co. Joe had three kids, but none ever worked for Little Co. nor showed any interest in doing so.
Although Joe and Moe took exactly the same salary and enjoyed equal distributions from the large profits of Little Co. (an S corporation), their individual net worth was significantly different. Aside from the value of Little Co., Joe was worth $23 million. He watched and managed his personal wealth, often seeking professional help. Moe was worth $15 million, plus his interest in Little Co. Moe simply did not pay attention to the millions of dollars he drew out of Little Co. over the years.