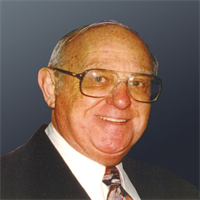 Irv Blackman
Many Family Business Owners Fear Succession Planning; Lets Calm Those Fears
December 1, 2010
The 32nd president (FDR) said in 1933, "Fear paralyzes those who succumb to it." Some things are downright scary, especially estate taxes. Can you guess what area in estate-tax planning causes the most anguish? It's business succession. Whether the reason for stepping down is age, illness, a desire to travel or play more golf, give into your spouse's pleading to "spend more time with me," or a host of other reasons, the fear factor is almost als a player.
Following are six questions that lead the fear-factor parade:
How high will my income tax/capital gains taxes be if I sell to the kids (or employees) now?

If I don't sell now, how much will the increasing value of the business increase my estate-tax liability?

What if the kids mess up? Will I get paid? Will I be able to maintain my and my spouse's lifestyle?

Will the bank let me off the hook for the business loans that I guaranteed?

How can I treat my nonbusiness children fairly?

W

hat's the number one fear? Control! It is rare that a business owner is willing to give up control of his business.
Here's an example of the control-fear factor at work: About one out of every three business owners who ask me to do their estate plans own 51 percent of their business, while the kids own the other 49 percent. Why 51 percent? The fear of losing control. Few professionals know what to do to calm the control fear.
Our job, as consultants, is to come up with solid (accepted by the IRS) solutions that will calm the business owner's fears. Following is a true-life example of a business owner (Joe) of this column. Joe is married to Mary. His son Sam (age 31) works in the family business (Success Co.) David (age 36 and the key employee)—not related to the family—has natural business instincts, is respected by the employees and helps Joe run Success Co.
Let's list Joe's fears and concerns, which we have turned into goals.
1) Keep control for as long as Joe lives. Joe owns 100 percent of the stock of Success Co. (an S corporation). We recapitalized (having voting and nonvoting stock) Success Co. so Joe retained 100 shares of voting stock and 10,000 shares of nonvoting stock…a tax-free transaction. The strategy is for Joe to keep the voting stock (and control) to the day he dies. The nonvoting stock will transfer to the kids.
If Joe had owned only 51 percent of Success Co., the strategy would work the same, but after the recapitalization Joe would own only 51 shares of the voting stock (keeping control) and 5100 shares of the nonvoting stock.