Wednesday's festivities get underway with an inspirational talk by former Pittsburgh Steeler running back Rocky Bleier. The Vietnam War veteran will establish parallels to the challenges he has faced during his life to the challenges all businesses face, along the theme: Be the Best You Can Be.
The State of the Industry
On Wednesday afternoon (12:30-1:30), FABTECH attendees can share in a panel discussion on the state of the industry. This executive outlook will address the question of whether the sector might be experiencing a renaissance or just an uptick. Moderated by Edwin Stanley, vice president of sales and finance, GH Metal Solutions, panelists are Todd Henry, operations manager, Caterpillar, Inc.; and Dave Whelan, SVP Supply Chain, Bluebird Corp.
Finally, learn how the "Internet of things" will impact our sector during a keynote address by Mike Walton, head of manufacturing for Google Enterprise. Walton's talk, Transforming Your Manufacturing Business for the New Digital Age, will focus on the need to accelerate new-product initiatives and time-to-profit, improve collaboration across departments and across the supply chain, and how to optimize operational efficiency.
Visit FABTECH 2014 online at www.fabtechexpo.com for additional insights into the whirlwind of educational opportunities during the show. And, if you're interested in following the activities on your mobile device, you can download the official FABTECH 2014 app, to enhance your show experience. Use it to search exhibitors, navigate the show floor, view and build your schedule and stay connected via social media. Features include a searchable exhibitor list agenda planner, schedule of sessions and events, real-time alerts and information about Atlanta, including dining options.
Southern Cooking at its Finest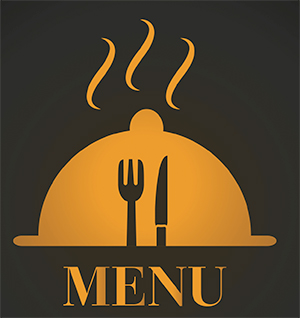 Atlanta boasts thousands of chef-run restaurants that dish up modern American cuisine in beautiful spaces. Among them are cozy diners, cafés and bistros. The city boasts more than 700 Zagat-rated restaurants, and in the past five years 45 Atlanta chefs have been nominated as semifinalists for the James Beard Awards.
Don't miss out on the ethnic mom-and-pop restaurants along Buford Highway, and the Buckhead neighborhood that blends boutiques and galleries with fabulous dining. Looking for traditional down-home Southern cuisine? Check out Mary Mac's Tea Room and Pitty Pat's Porch. And for more upscale Southern fare, head over to Paschal's for fried chicken.
MF
Last but not least, y'all listen up now and plan to take a few minutes to stop by the booth of the Precision Metalforming Association and MetalForming magazine, B1553. We'll look forward to seeing you!
Technologies: Bending