Extended Robot Arm Helps Automate Welding of Large Parts
March 14, 2017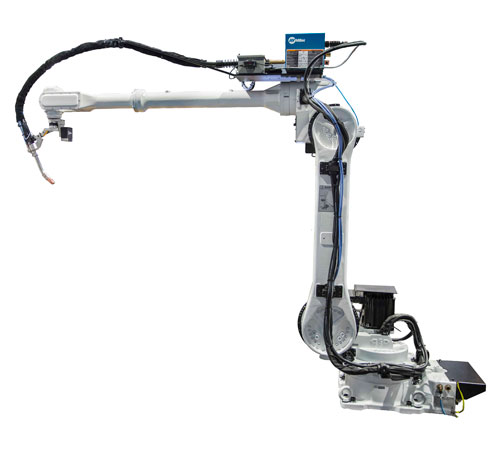 From Miller Electric Mfg. Co. comes this 3.3-m-long robot arm that increases reach and provides greater weld-joint access on large parts. Pair the arm with Miller's Auto-Continuum and Tawers robotic gas-metal-arc-welding solutions. Payload: 20 kg.
The extended-reach arm is ideal for automated welding of large parts that would otherwise require additional robot-motion axis, or shifters to move a smaller arm into position to cover the same working range. Eliminating the need for additional motion axis helps reduce the investment for additional equipment and minimizes the time spent for maintenance and adjustments. And, the arm will reduce the need to stop and reposition the robot on longer welds, improving arc-on time.
www.millerwelds.com/
See also: Miller Electric Mfg. Co.
Technologies: Bending