Servo-Electric Press Brake
July 1, 2012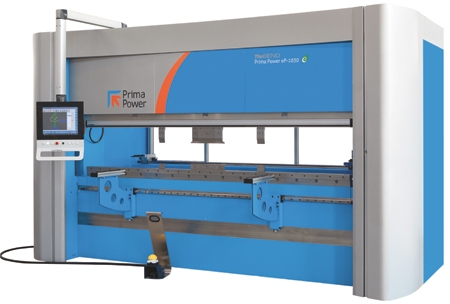 Prima Power, Arlington Heights, IL, introduces the eP-Series press brake, a fast, accurate, nonhydraulic bending solution boasting the firm's Electro CNC control and servo-electric drive system. A pulley-belt system distributes bending force over the entire bending length, avoiding upper-tool deformation. Programming includes automatic bend sequencing, and is performed using a 17-in. touchscreen with an intuitive 2D graphical interface. And, to enable offline programming, the control is equipped with interactive 3D visualization graphics. A Lazer Safe block laser safety system provides high-speed—and safe—closing down to just 2 mm. Compared with other guarding systems, the block laser system reportedly can save as much as 2 sec./cycle.
The machine's rigid O-frame eliminates horizontal deflection and allows backgauge positioning over the entire working length. Linear scales are mounted on independent sideframes and guarantee ram positioning accuracy of ±0.005 mm.
Prima Power North America: 847/952-8500; www.finnpower.com
See also: Prima Electro North America, LLC
Technologies: Bending

Cutting
MC Machinery Launches Podcast Series—"Minds on Manufacturing...
Monday, December 28, 2020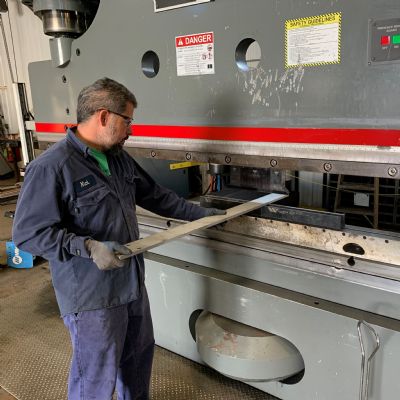 Bending
Press Brake's Big Bends Ease Custom-Fab Work
Lou Kren
Tuesday, September 29, 2020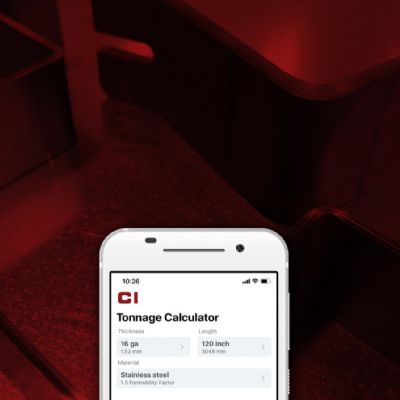 Bending
Load-Calculator App Compatible with All Press Brakes
Wednesday, September 2, 2020