Robotic Bending Cell Features High-Speed Press Brake
October 1, 2019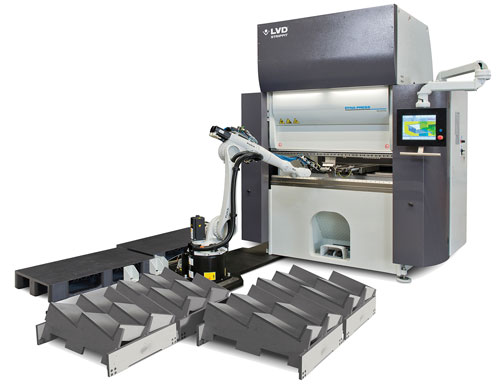 LVD Strippit
Booth A2140
LVD Strippit introduces its Dyna-Cell robotic bending cell with high-speed electric press brake. The press brake and robot function as a compact, integrated unit to automate the bending of small- to medium-sized parts in varying batch sizes at bending speeds to 1 in./sec. The robot's gripper fits part sizes from 1.25 by 3.9 in. to 13.7 by 19.6 in. Its compact size allows it to handle small parts, and users can make bends on three different sides of a part without regripping. Gripper suction cups, controlled via offline software, activate according to part size, and because one gripper fits all applications, production is continuous and uninterrupted.
See also: LVD-Strippit, Inc.
Technologies: Bending, Pressroom Automation

Cutting
MC Machinery Launches Podcast Series—"Minds on Manufacturing...
Monday, December 28, 2020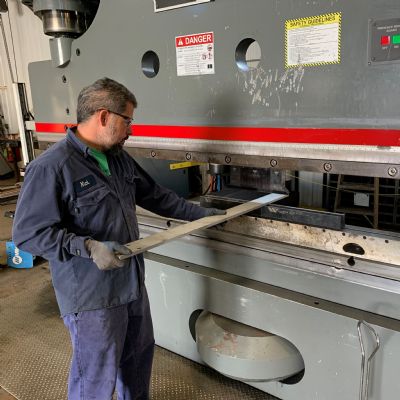 Bending
Press Brake's Big Bends Ease Custom-Fab Work
Lou Kren
Tuesday, September 29, 2020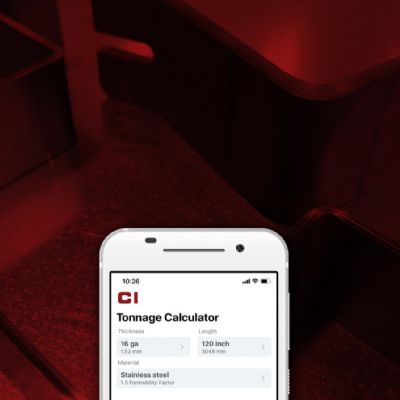 Bending
Load-Calculator App Compatible with All Press Brakes
Wednesday, September 2, 2020