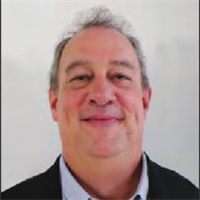 Scott Ottens
Justifying the Purchase of an Automatic-Tool-Changing Press Brake
February 27, 2020
1. What types of fabricators can benefit from the addition of a press brake equipped with an automatic tool changer (ATC)?

The factors to consider are not so much the types of parts or operation (OEM or job shop), since an ATC can handle a wide range of parts and can fit well into any fabricating environment. The main consideration when justifying an ATC is lot size. In a high-mix low-volume operation, conventional press-brake setup times easily can last longer than the actual part-processing time, making it more about how many jobs can be run in a shift rather than the number of parts. In this case, an ATC's extremely quick setup times can make the difference between profit and loss.
2. Is the learning curve of an ATC press brake longer than that of a conventional press brake?
At first look, an ATC can appear complicated to learn and operate. However, less-experienced, and, therefore, lower-cost, operators easily can operate ATC-equipped press brakes when compared to conventional standalone machines. Why? To maximize productivity on the ATC, nearly all shops use a knowledgeable press brake setup person to create programs for the ATC press brake offline, and then load them onto a network. Then, less-experienced operators at the machines can pull the programs down from the network onto the plant floor and, in the case of an ATC machine, the tool setup loads automatically. This leaves very little for the operator to do setup-wise, which means that a new operator can be up and running very quickly with minimal training--shortening the return on investment (ROI).
3. What is the typical ROI of an ATC press brake?