Guarding System for Press Brakes
October 2, 2019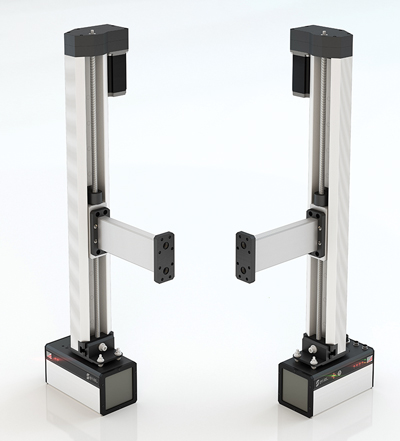 Lazer Safe Pty. Ltd.
Booth A4188/4191
Lazer Safe offers interactive demonstrations of its Sentinel Plus Automatic guarding system for press brakes. The system automates the adjusting and positioning of the laser transmitter and receiver during tool change. It incorporates a compact motorized drive system controlled via the Sentinel Plus user-interface panel with one-touch operation. During tool change, the operator presses the Brackets Home button to drive and park the transmitter and receiver at the top position so that punches can be removed and loaded from the ends of the machine. Once the new tools have been installed, the operator presses the Auto Align button and the brackets automatically drive the transmitter and receiver to the punch position using a high-speed image-scanning process to detect the upper tool. Then the system dynamically adjusts and aligns the protection zone relative to the punch profile.
See also: Lazer Safe Pty. Ltd.
Technologies: Bending

Cutting
MC Machinery Launches Podcast Series—"Minds on Manufacturing...
Monday, December 28, 2020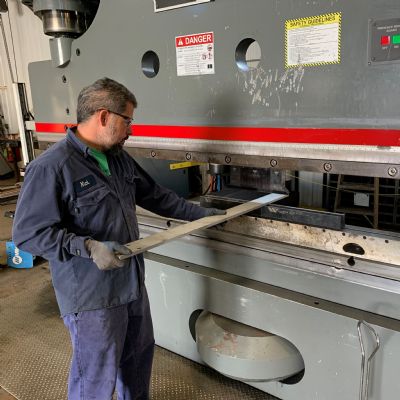 Bending
Press Brake's Big Bends Ease Custom-Fab Work
Lou Kren
Tuesday, September 29, 2020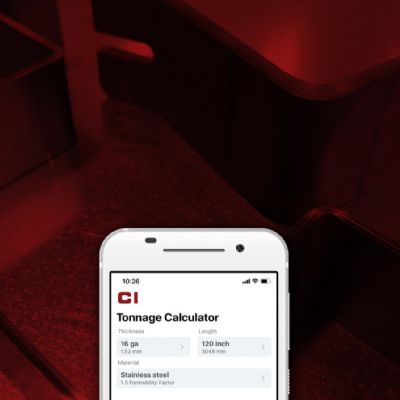 Bending
Load-Calculator App Compatible with All Press Brakes
Wednesday, September 2, 2020