Building Bend-Angle Accuracy into Press Brake Design and Control
October 31, 2023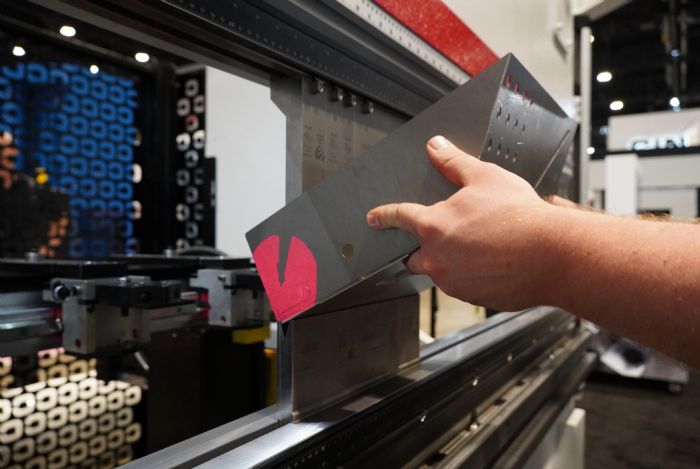 Cincinnati Inc. has been producing press brakes for more than a century. Over that time, the company has learned that building accuracy into the press brake involves three keys areas, according to Todd Kirchoff, product manager.
"Producing accurate bend angles on a press brake requires close attention to machine design and condition, operator ability, and material specifications," he says. "During the development process, Cincinnati engineering, applications, safety and service departments collaborate to optimize these areas."
Kirchoff then goes on to describe how Cincinnati press brakes achieve needed accuracy.
Machine Design. Ensuring angle accuracy starts with building stability into the press brake frame which comprises the bed, ram and side housings. The frame must have minimal deflection and twist under load, for accurate results. It's also critical to maintain precise control of the ram position throughout the stroke. Fast-response hydraulics and precision linear encoders continuously monitor the distance between the bed and ram, then feed this distance position to the control. Precise ram control is especially essential to achieve optimal results while air bending—today's most common forming method.