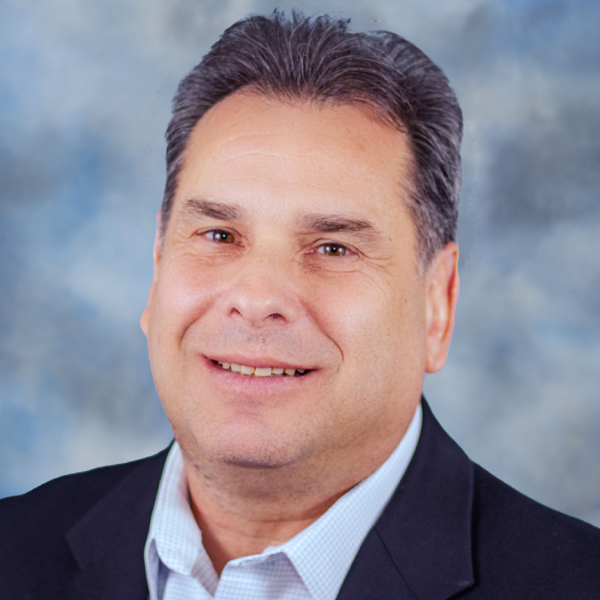 Brad Kuvin
Automation Keeps Fab Shop Humming After Hours
October 1, 2009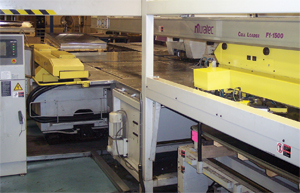 Automated material load and unload equipment on three of its six CNC turret presses allow American Metal Fab to run lights out over an unmanned second shift to
provide enough parts for downstream operations.
American Metal Fab, Inc., in the small southwestern-Michigan town of Three Rivers, is enduring the same unprecedented challenges faced by most if not all metalforming companies. Yet it appears prepared to not only weather the storm but to one day (soon, hopefully!) emerge from these troubled waters ready to launch ahead when the waters calm. Much of its success—now and later—hinges on the successful implementation of automated sheet-handling equipment installed on three of its CNC turret punch presses (from Murata Machinery USA, Charlotte, NC) that allows lights-out fabrication.
Exponential Growth Spanning Four Decades
At one time, the contract manufacturer—with an equipment list that includes seven stamping presses, six CNC turret presses, four laser-cutting machines, 10 CNC press brakes and four robotic arc-welding cells—employed 115 working three shifts. Today, its 65 employees work one shift to manage projects from prototype development through production for customers in markets including commercial refrigeration (its largest customer base, at around 25 percent of its business), office furniture and RVs.
Crowell also has been successful at getting his foot in the door of new markets, including medical-appliance and military-vehicle fabrication. "Doors opened to allow our successful entry into these markets that are somewhat limited today but offer great potential in the near future," he says, "thanks to our ability to work upfront with customers during the product-design stage."
Capital Investments to Anticipate Rather than React
Before enduring the downturn that began late in 2008 for his company, Crowell managed his business through year after year of growth—some years 5 percent, other years 20 percent—all the while focused on anticipating the need for new equipment to keep up with the needs of its customers. Along that line—anticipate rather than react—two years ago he purchased a new Murata servo-electric CNC turret punch press to replace an aging hydraulic model. Its capabilities, combined with existing turret presses—three with automation that allows the firm to run lights out over an unmanned second shift—provide enough parts for downstream operations to alleviate any production bottlenecks.