Essentium Expands Leadership Team, Doubles Headcount
March 26, 2021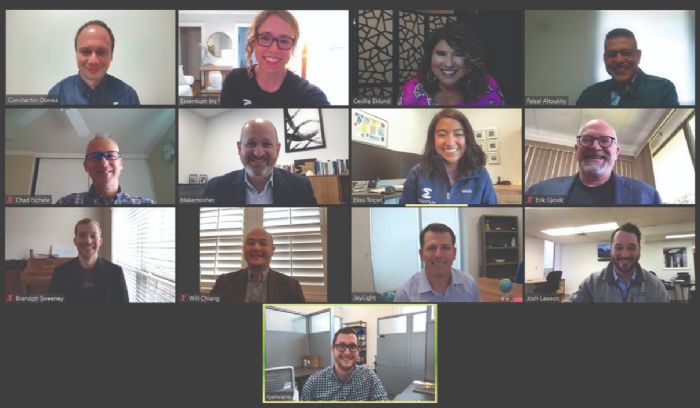 Essentium, Inc., a provider of materials as well as additive manufacturing (AM) machines, has announced a series of executive promotions, new appointments and more than doubling of year-on-year headcount to 100-plus associates. These moves will allow Essentium to deepen and expand operational excellence across its supply-chain, innovation, commercial, product-development and marketing functions, according to company officials, who note the expansion also enables the scale needed to satisfy growing demand for the Essentium High Speed Extrusion (HSE) 3D printing platform in North America, Western Europe and Asia. The technology can be used to create nonmetal tools, fixtures and replacement parts in various industries.
Promotions and appointments include Erik Gjovik, promoted to chief supply chain officer; Blake Mosher, appointed as chief commercial officer; Elisa Teipel, promoted to chief development officer; Terry MacNeish, promoted to executive vice president of R&D and machines; and Brandon Sweeney, promoted to executive vice president of R&D and materials.
Additional promotions: Ryan Vano to executive vice president of filaments and logistics; Will Chiang to vice president of global supply chain; Kendra Pulliam to vice president of marketing; Chad Eichele to director of hardware engineering; Faisal Altoukhy to senior director of software engineering; and Josh Lawson to senior manager of business development.
Notable new hires with extensive industry experience include Constantin Donea as global product director; Cecilia Eklund as senior global product marketing manager; and Jay Light as senior vice president of sales for the Americas.
"With these appointments and promotions, we leverage existing talent while bringing additional key leadership and global operational experience needed to support our customers to fuel their next stage of growth," explains Blake Teipel, Ph.D., CEO of Essentium. "Growing appetite and adoption across multiple sectors are proof that industrial-scale AM is ready for prime time. We are confident in furthering our vision to reshape the world of manufacturing into a leaner, more agile future enabled by AM."
See also: Essentium Materials LLC
Technologies: