More Metal Printers Enable Production of Unique Spinal Impants
April 26, 2019
Nexxt Spine, a medical-device company in Noblesville, IN, is set to take delivery of its fourth and fifth Concept Laser Mlab 100R machines, from GE Additive, as it scales to tap further into the growing global spinal-implant market.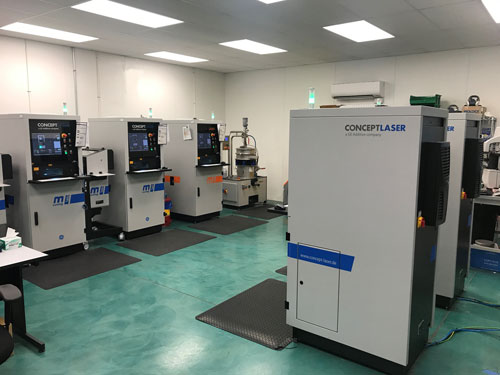 By adding more metal printers, Nexxt Spine, a medical-device company in Noblesville, IN, can scale to serial production of unique spinal implants.
"Additive is booming," says Alaedeen Abu-Mulaweh, director of engineering at Nexxt Spine, which focuses on designing, manufacturing and distributing innovative spinal-implant products. The company only began its metal additive manufacturing (AM) journey two years ago, and with this investment, can take ownership of the entire design, production and distribution process inhouse. This eliminates the need for contract manufacturers, thereby accelerating the speed of development and commercialization at Nexxt Spine, according to company officals.
Established in 2009 and initially producing speciality spinal screws, rods and plates using conventional subtractive manufacturing techniques, Nexxt Spine's first investment in metal AM was the acquisition of its first Concept Laser Mlab 100R in 2017.
The 100R, powered by a 100-W fiber laser, produces fully dense parts, reportedly with excetional surface finishes. The smaller build volume, available from 50 by 50 by 80 mm to 90 by 90 by 80 mm, is ideal for high-value materials as it allows users to work with smaller powder batches. System size lends well to a production or lab environment, where the footprint can be very limited, and the system requires less ancillary equipment than most of larger systems. And, modularity of the build chamber allows for rapid and simplified material changes, with a semi-automatic sieving station enabling powder re-use.