D3 Adds End-to-End 3D-Printing Capabilities
January 23, 2019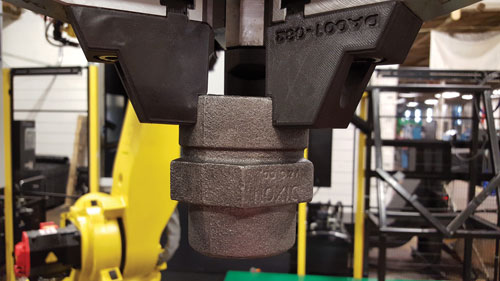 D3 Technologies, a Springfield, MO-based provider of design and prototype services to manufacturers, now has a design-to-finished-part solution for customers interested in 3D printing. According to D3 officials, the company provides the software, development and engineering services to integrate with its newly acquired Metal X 3D printer by Watertown, MA-based Markforged.
"Until recently, our machine shop was focused on subtractive manufacturing using a variety of CNC equipment, running 24 hours a day to do fabrication in aluminum, stainless, carbon, plastics and more," says Kevin Schlack, president of D3 Technologies. "However, we recognize that innovations have launched metal 3D printing into a new era and new approaches to manufacturing are being discovered because of it. You can make parts now that are unthinkable to make with the traditional tool and die techniques."
By printing metal powder bound in a plastic matrix, the Markforged Metal X eliminates safety risks while enabling new features such as closed-cell infill for reduced part weight and cost. D3 Technologies produces parts in 17-4 PH stainless steel and H13 tool steel, with plans to expand to additional metal materials as they become available from Markforged.
See also: Markforged
Technologies: