Sciaky joins AM-Optimization Consortium
April 26, 2019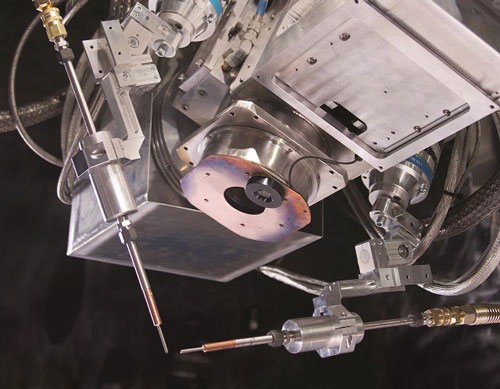 Sciaky, Inc., a Chicago, IL-based subsidiary of Phillips Service Industries and a provider of metal AM systems, has joined the Alliance for the Development of Additive Processing Technologies (ADAPT) to expand adoption of Sciaky's Electron Beam Additive Manufacturing (EBAM) technology in aerospace and other sectors.
Headquartered at Colorado School of Mines in Golden, CO, ADAPT is an industry-academia consortium that advances data informatics and characterization technologies to optimize processes, materials and parts for AM.
Sciaky's EBAM systems produce parts ranging from 8 in. to 19 ft. in length. EBAM also reportedly is the fastest deposition process in the metal AM market, with gross deposition rates ranging from 7 to 25 lb./hr.

See also: Sciaky Inc
Technologies: