Introducing the World's Largest 3D Printed Single-Piece Rocket Engine
February 19, 2019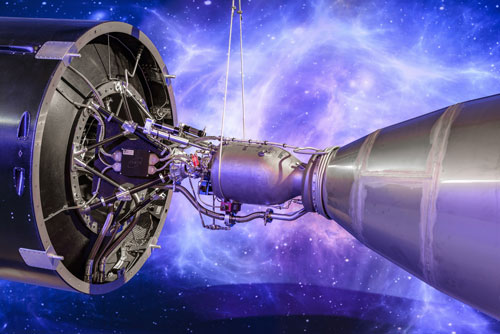 Orbex
, a United Kingdom-based spaceflight company, has introduced Prime, reportedly the world's largest 3D printed single-piece rocket engine. Made using an SLM800, a large-format metal additive manufacturing system by
SLM Solutions
, Lübeck, Germany, the Prime launcher uses 100-percent renewable fuel to cut carbon emissions by 90 percent and a zero-shock staging and payload separation resulting in zero orbital debris. It also was design-optimized for selective laser melting, helping to create a structure said to be 30-percent lighter and 20-percent more efficient than other launch vehicles in its category.
Orbex, with $40 million in public and private funding, has been able to attract talent from leading space organizations including
NASA
,
ESA (European Space Agency)
and
Arianespace
. The firm's aerospace engineers partnered with the applications engineering team at SLM Solutions on transferring the design into selective laser melting production.
"Our aim during the process was to fulfill the quality expectations of the Orbex team, keep the functionality of the part and make it suitable for additive manufacturing," says Lukas Pankiewicz, applications specialist, who headed the SLM Solutions team. "Every single support structure used in data preparation has been customized to obtain the best quality in every section of the engine, taking post-processing into consideration as well."
See also: SLM Solutions NA, Inc.
Technologies: