Holo Introduces PureForm Platform to Print Pure Copper Parts in Volume
March 23, 2021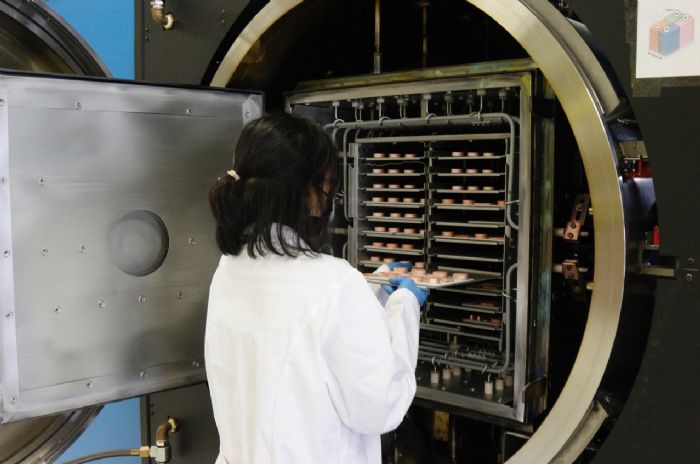 Holo Inc., a volume-production additive manufacturing (AM) company located in Newark, CA, has launched its PureForm high-resolution AM platform, enabling production of high-performance pure-copper parts directly for customers. The company quickly is ramping up to manufacture thousands of parts per month from its newly opened California Bay-area 20,000-sq.-ft. production facility using what Holo officials describe as a low-cost proprietary process for volume production.
"The challenge today with metal 3D printing is that the technologies are either too expensive and unable to scale for production, or low-resolution technologies, which limit applications," says Arian Aghababaie, Holo co-founder and chief strategy officer. "Holo's PureForm technology enables us to produce high-resolution components directly for our customers, at a fraction of the cost of existing AM technologies and in production volumes."
The company's first commercial material is pure copper―traditionally a challenge for AM production. Holo has developed a 3D-printable 99.9-percent-pure copper material that retains copper's bulk conductivity properties. This has enabled the company to focus on developing cooling solutions for the rapidly growing high-performance computer market, electric vehicles (inverters and e-motors), complex 3D electrical interconnects, RF antennas and heat exchangers.
Holo also is now sampling stainless steel to customers, opening up applications across industries that include aerospace and medical.
"We are lowering the barriers to adoption by offering AM parts to our customers and addressing the largest sector of the AM market with finished parts," says Hal Zarem, Holo CEO.
See also: Holo, Inc.
Technologies: