Page 39 - MetalForming March 2016
P. 39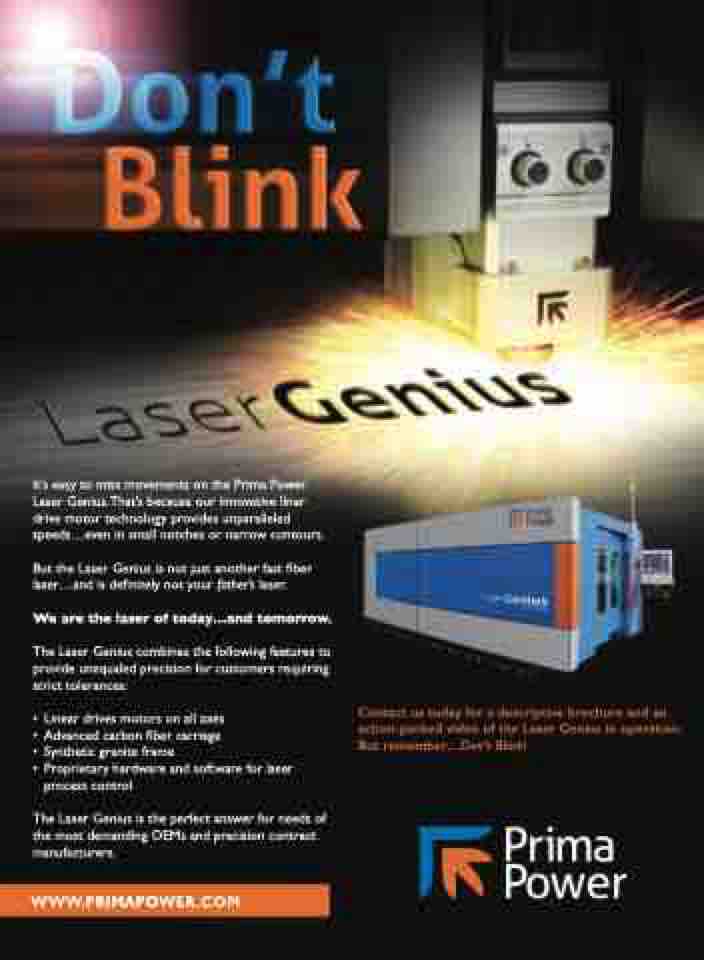 W W W. PRIM APO WER. COM
                 It's easy to miss movements on the Prima Power Laser Genius.That's because our innovative liner drive motor technology provides unparalleled speeds...even in small notches or narrow contours.
               father's laser.
We are the laser of today...and tomorrow.
The Laser Genius combines the following features to provide unequaled precision for customers requiring strict tolerances:
• Linear drives motors on all axes     
• Synthetic granite frame
• Proprietary hardware and software for laser
process control
The Laser Genius is the perfect answer for needs of the most demanding OEMs and precision contract manufacturers.
Contact us today for a descriptive brochure and an action-packed video of the Laser Genius in operation. But remember...Don't Blink!