Page 37 - MetalForming March 2016
P. 37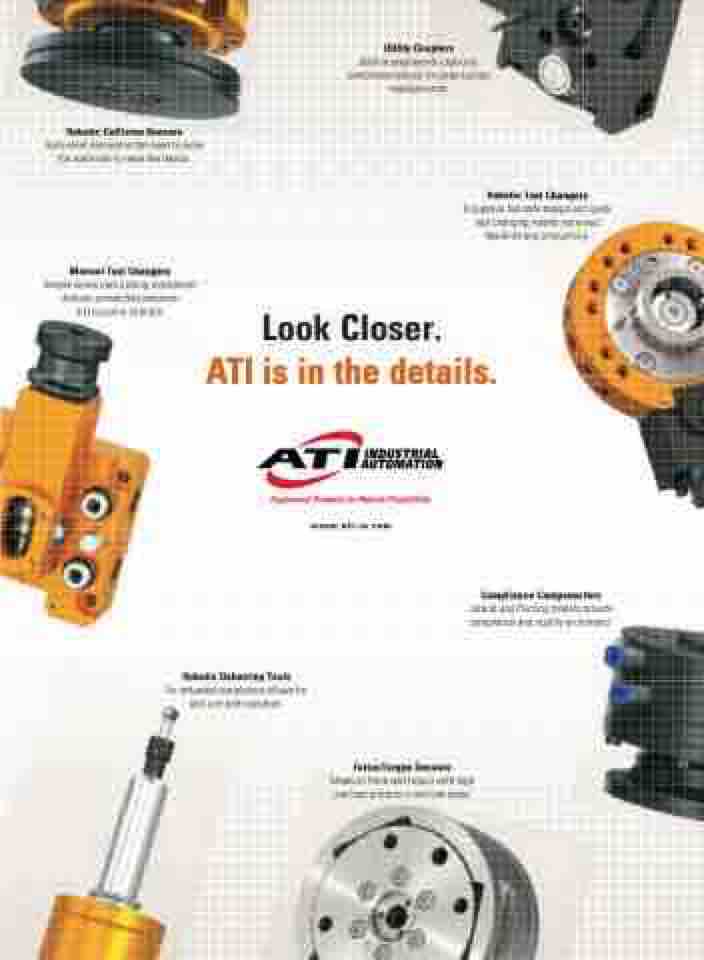 Rbtoioesr
Auto reset eliminates the need to enter
the robot cell to
aulolCags
Simple screw cam locking mechanism delivers unmatched precision
r
r
eset the device.
coupling strength
L
Robotic Deburring Tools
Air ctatedcmlin llw f dahaao
ook Closer.
ATI is in the details.
www.ati ia com
Utility Couplers
B B B ui lt i i in e e eng g gine e ee
c m li n
ll w m a g
o c T r u Se s s
e o c a d o qu t h g o andlownoise
Rbt o hnes
A superior fail-safe design and quick
tool changing means increa
flexibility and prod
s d
o p n e ompe s o s
Lateral and Pivoting models provide
compliance and rigidity on deman
a
n
d.