Page 13 - MetalForming December 2019
P. 13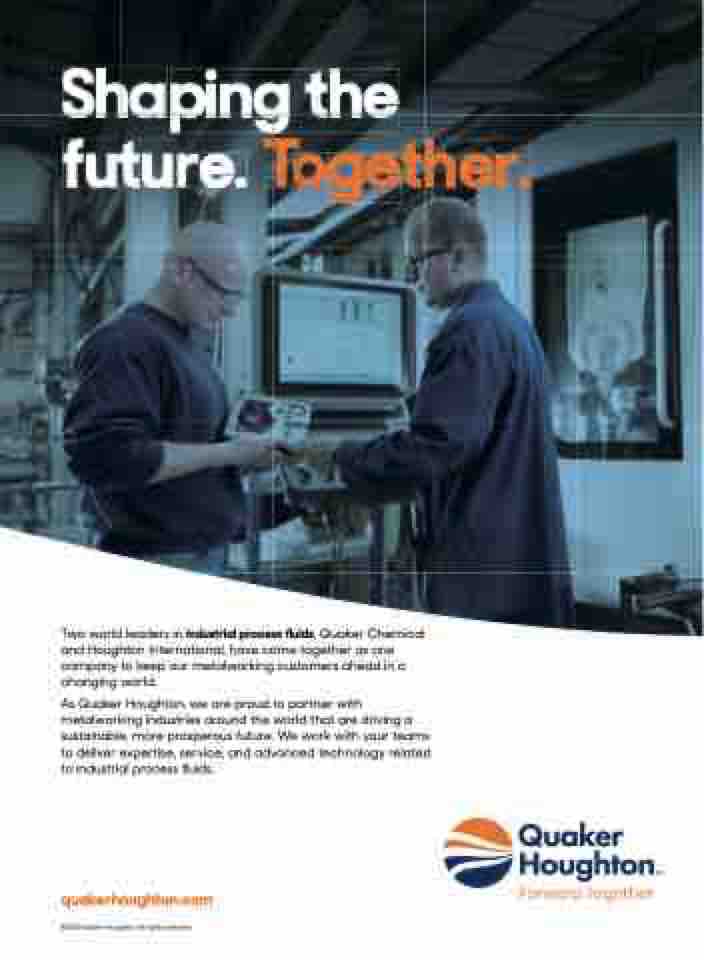 haping the
Sh
         futur
e.To
o
ge
ther.
                      Two world leaders in   , Quaker Chemical and Houghton International, have come together as one company to keep our metalworking customers ahead in a changing world.
As Quaker Houghton, we are proud to partner with metalworking industries around the world that are driving a sustainable, more prosperous future. We work with your teams to deliver expertise, service, and advanced technology related    
quakerhoughton.com
 ©2019 Quaker Houghton. All rights reserved.