Our Latest Issue
Latest Video
Upcoming Events
Upcoming events for MetalForming Magazine!
Free E-Newsletters
Sent bi-weekly to inform you of happenings within the metalforming industry.
Start receiving newsletters and gain access to all content throughout the site.

Hot Off the Press
---
Autoquip Announces Website Launch
Tuesday, July 17, 2018
Autoquip Corp., provider of material-handling equipment, has launch its newly redesigned website: Autoquip.com. The site features a modern, clean design, intuitive and consistent site-wide navigation system with improved menu functionality to direct visitors. It allows customers to search lifting solutions by product, industry or application and is fully responsive with mobile devices, making it easy to navigate on a wide range of web browsers and portable devices.
"We are very proud of the new website and believe it properly aligns with our company vision to provide fresh and innovative solutions to the material handling industry," says Louis Coleman, Autoquip's director of sales and marketing.
For more,
click here
.
---
Sixteen Manufacturing Plant Tours Highlight Products Made in Georgia
Monday, July 16, 2018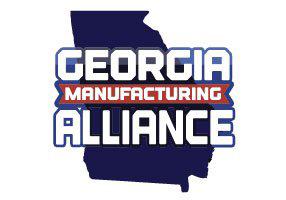 Studies show the average consumer cannot name three products manufactured in their state, and the Georgia Manufacturing Alliance is on a mission to educate people about what is made in their community and the impact those products have on their local economy.

"We can, and will be, the leader of this manufacturing renaissance by supporting the "Buy from Georgia" movement. This program helps people become aware of how they make a difference by buying locally made goods," says Jason Moss, CEO of the Georgia Manufacturing Alliance, which invites consumers to tour 16 manufacturing facilities in July. These include the Sherwin-Williams powder-coating plant; Southwire, wire and cable producer; and Henkel, adhesives and sealants.

---
Benada Aluminum Ramps Up Production
Monday, July 16, 2018
Benada Aluminum LLC, has added a new production line at its headquarters in Sanford, FL. The company now has an annual capacity of 60-million lb. of aluminum extrusions."With a favorable business climate in Florida we are excited to add this capacity and optimistic about the future of Benada," says company President Jim Piperato. "We're also looking forward to adding more jobs to the community." When the current management team took control of Benada in 2015 the company employed 110 people. Piperato, anticipates employing 250 people by September of this year.
For more, click here.
---
Visit Our Sponsors