Page 59 - MetalForming September 2016
P. 59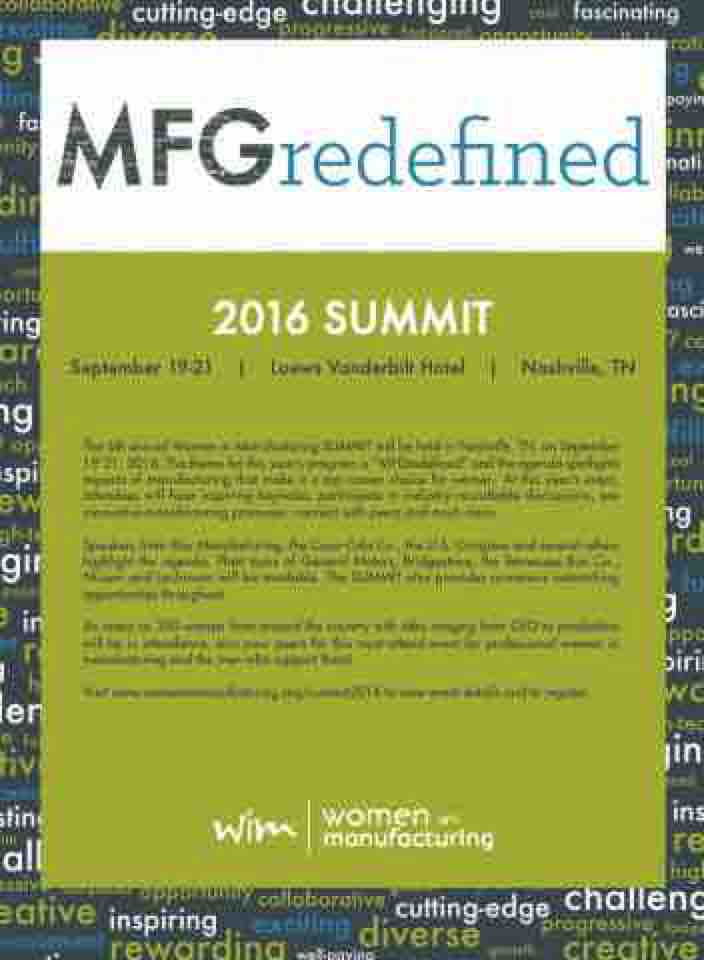 2016 SUMMIT
September 19-21 | Loews Vanderbilt Hotel | Nashville, TN
The 6th annual Women in Manufacturing SUMMIT will be held in Nashville, TN on September 19-21, 2016. The theme for this year's program is "MFGredefined" and the agenda spotlights aspects of manufacturing that make it a top career choice for women. At this year's event, attendees will hear inspiring keynotes, participate in industry roundtable discussions, see innovative manufacturing processes, connect with peers and much more.
Speakers from Etsy Manufacturing, the Coca-Cola Co., the U.S. Congress and several others highlight the agenda. Plant tours of General Motors, Bridgestone, the Tennessee Bun Co., Nissan and Lochinvar will be available. The SUMMIT also provides numerous networking opportunities throughout.
As many as 350 women from around the country with titles ranging from CEO to production will be in attendance. Join your peers for this must-attend event for professional women in manufacturing and the men who support them!
Visit www.womeninmanufacturing.org/summit2016 to view event details and to register.