Hot off the Press
Slovakia Plant to Gain Fagor Arrasate Blanking Line
Wednesday, June 27, 2018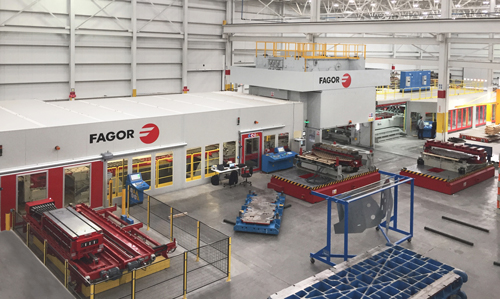 Gonvarri Steel Services, headquartered in Madrid, Spain, has ordered the installation of a hybrid blanking line from Fagor Arrasate in Mondragón, Spain, for Gonvarri's new plant in Slovakia, specializing in aluminum automotive components for the Jaguar Land Rover. The 800-ton line, designated for aluminum skin and body panels, also processes steel.
For more,
www.fagorarrasate.com
.
---
Reader Comments
There are no comments posted at this time.
Visit Our Sponsors