MetalForming Xtra Feature
September 26, 2018
Wednesday, September 26, 2018
If you are having trouble viewing this email, view it online
Follow Us on

Twitter | LinkedIn | Facebook | MetalFormingMagazine.com
Metalformers Anticipate More of the Same

Metalforming companies expect business to remain steady for the next three months, according to the September 2018 Precision Metalforming Association (PMA) Business Conditions Report. The monthly report, a sampling of 110 metalforming companies in the United States and Canada, shows that 28 percent of participants forecast an improvement in economic activity during the next three months (compared to 29 percent in August) and 62 percent expect no change (the same as last month). Only 10 percent anticipate a decline in activity (up slightly from 9 percent in August). Read more.


Bystronic Groundbreaking Signals U.S. Commitment

Demonstrating its long-term commitment to the United States market, an executive team from Switzerland-based Bystronic Laser AG joined representatives of Elgin, IL-based Bystronic, Inc. last week during an official groundbreaking ceremony for Bystronic's U.S. corporate headquarters, scheduled for completion next summer in Hoffman Estates, IL. Read more.


Esab Changes Name of Sandvik Welding Consumables to Exaton

Following its acquisition of Sandvik Welding Consumables earlier this year, Esab Welding & Cutting Products, Annapolis Junction, MD, announced that beginning November 1, the Sandvik products will go to market under the name, Exaton, an Esab brand. Sandvik website and mobile-app content will transfer to the Esab site. The Exaton portfolio includes solid welding wire and rods, electrodes, flux, thermal spray wire and weld-finishing chemical products. Read more.




ARKU deburring machines

ARKU manufactures dual-sided deburring, edge rounding and oxide removal machines which clean up parts/sheets after the following cutting processes; laser, fiber, plasma and oxyfuel. This allows for improved downstream processing and higher quality output for your production while simultaneously saving you time and money. Read more!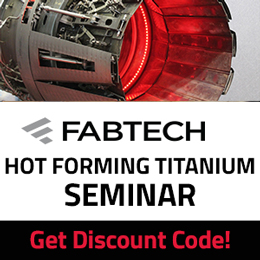 Register Now for a FABTECH Seminar Discount

Join Beckwood at FABTECH for an exciting panel discussion titled "Hot Forming with Titanium." Gain unique insights from the end user, machinery OEM, and tooling supplier, and learn how to overcome the barriers of entry into this emerging market.
Wednesday, Nov 7th
1:30 - 3:30 PM
Room B316; Session F64

Hot Off the Press



The authority on late-breaking metalforming news. Stay ahead of the curve!

Today's News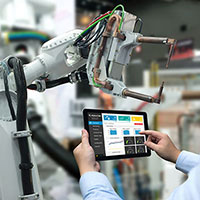 10 Reasons Why OEE's Importance is Soaring

Knowing availability, performance, and quality at the machine level is providing manufacturers with the data they need to keep production lines running efficiently. Learn why Overall Equipment Effectiveness (OEE) has become a must-have metric for manufacturers to create a more stable, predictable production environment that drives revenue growth. Learn More
Wanted: Women of Excellence Nominations

MetalForming magazine is seeking nominations for its 3rd Annual Women of Excellence in Metalforming and Fabricating section, to run in the December 2018 issue. The section will feature and honor those selected as a means to recognize and promote the importance of women in the metalforming and fabricating industries. Read more.
Last call for Die-Simulation Webinar

September, 27, 2:00–3:00 p.m. EDT
Executing a Successful and Accurate Die Simulation will provide important information on this challenging task, as experts David Lindermann of 3D Systems and Bryan Houston of AutoForm Engineering USA, share their insights and experiences. Learn more and register.
The Industrial Internet of Things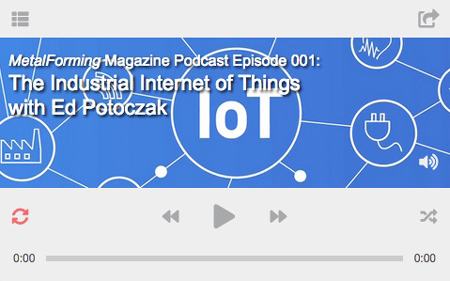 Ed Potoczak, managing member of the Oakstone Group, an industry-improvement consulting group in Rochester Hills, MI, shares with Brad Kuvin, publisher/editorial director of MetalForming, his insights on IIoT and how it will impact small and medium-sized metalformers and fabricators.

Video: The Future of Intelligent Manufacturing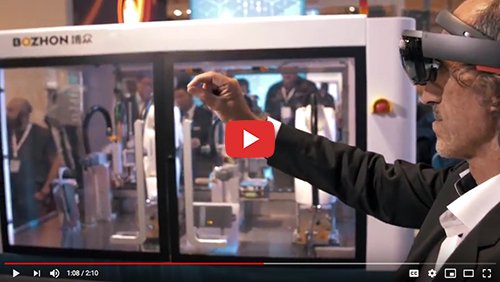 Siemens experts show and discuss artificial intelligence, augmented reality and more.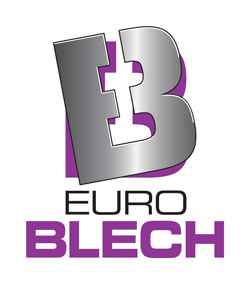 EuroBLECH 2018 - Register Today!

Join us October 23 – 26, 2018 in Hanover, Germany for the world's largest exhibition for the sheet metal working industry. Visit with over 1550 exhibitors to discover the latest trends and machinery and learn how digital transformation is playing a major role in the sheet metal working industry. Register HERE!





Save the Date: Metal Stamping and Tool & Die Conference

Kick off 2019 with a must-attend, info-packed event, the Metal Stamping and Tool & Die Conference, January 29-30 at the Nashville (TN) Airport Marriott. Presented by the Precision Metalforming Association in association with MetalForming magazine, the conference features keynote presentations, educational breakout sessions for stamping and tool and die, exhibits and a networking reception for more than 200 attendees and sponsors. Track sessions feature new, emerging, evolving and maturing technologies and industry trends that are impactful to metal stamping, die design and die construction companies. Get details and register.



September 2018


Subscribe | Become a Sponsor | Media Kit

Gasket Manufacturer Slashes Production Time with Waterjet Cutting

High-rail gantry systems enable AP Services to reduce gasket-cut times from hours to minutes.

Managing Organizational Change—a.k.a. Juggling

What is organizational change and why it matters, or should.

Upcoming Issues
October: FABTECH Show Issue, Welding, Software for Manufacturing, IoT

November: Controls, Mechanical Presses, Waterjet Cutting, CNC Punching & Tooling

December: PMA Awards of Excellence, Automation, Quality/Inspection, Folding/Bending Technology



See also: ARKU, Inc., Beckwood Press Company, IQMS Manufacturing ERP & MES, Heyco Metals, Inc.
Visit Our Sponsors