MetalForming Xtra Feature
June 13, 2018
Wednesday, June 13, 2018
If you are having trouble viewing this email, view it online
Follow Us on

Twitter | LinkedIn | Facebook | MetalFormingMagazine.com
Industrial Robotics Market to Top $41 billion by 2020

The global industrial robotics market will reach $41.23 billion by 2020, and will expand at a compound annual growth rate of 7 percent, according to a new report by Grand View Research, Inc. The automotive industry's rapid expansion is stoking growth of the market, reads the report, which highlights the role robots are playing in the evolution of "a new ecosystem characterized by lucrative, rewarding, and high-paying jobs." Read more.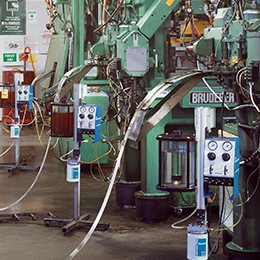 Consistent Stock Lubrication Systems

Nordson EFD's MicroCoat® system uses LVLP (Low Volume, Low Pressure) technology to evenly coat stock while reducing oil usage up to 85%. This non-contact solution can be customized to any precision metal stamping application and is guaranteed to apply a consistent lubrication coverage while extending tool life. Learn more.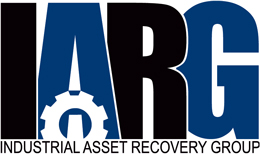 Pubic Online Auction - Former GM Plant Assets

Bid Now! Featured items include English Works Boilers, Substations, Switchgear, Motor Control Centers, Chillers, Filter Presses, Generators, Compressors, much more.
Sale Starts Monday, June 11 – 9 am CDT
• Ends Friday, June 15 – Noon
• Asset location – Janesville, Wisconsin
• Inspection – Monday to Wednesday, June 11 – 13 – by appointment.
nkruel@industrial-recover.com
314-719-7806
www.cdcco.com/industrial-asset-recovery-group-llc
Hot Off the Press



The authority on late-breaking metalforming news. Stay ahead of the curve!

Today's News


Registration is open for Servo 2018

The Servo Technology Conference, presented by MetalForming magazine and the Precision Metalforming Association, brings you state-of-the-art servo technology used in presses, transfer systems, coil-feed lines and more. The event will provide technical presentations and case studies describing how modern servo-based equipment can help stampers improve productivity and quality. Learn more and register!
Optimism Runs High Among Manufacturers

Manufacturers project record-setting growth rates through this year and early into 2019, according to a National Association of Manufacturers survey showing production rising 5.5 percent, full-time employment increasing 2.9 percent and capital expenditures jumping 3.9 percent. Read more.
Awards for Admiral, Weld Mold and Newcomb

The following companies recently picked up these honors:
Admiral Steel, an Alsip, IL-based provider of high-carbon spring, strip and alloy steels, received the President's Award for Commitment from SRI Quality System Registrar, Seven Fields, PA. Read more.
Weld Mold Co., Brighton MI, gained ASM International's Historical Landmark Award for 2017 for innovating the flood-welding process for weld repair of dies. Read more.
Newcomb Spring Corp., Alpharetta, GA, accepted a Siemens Supplier Excellence Award for 2017. Read more.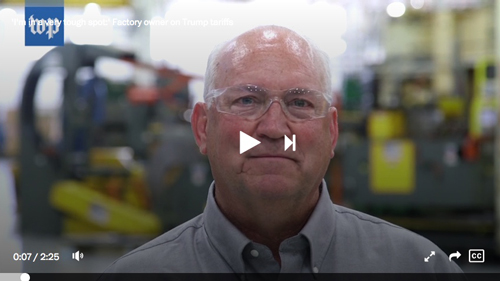 PMA's Adler Talks Tariffs

Longtime PMA board member and president of Cleveland-based Stripmatic Products, Bill Adler, recently shared with the Washington Post what the Trump administration's tariffs on imported steel and aluminum may mean for metalformers.





3D Metal Printing Experience and Tech Tour
August 8-9, Pittsburgh, PA

3D Metal Printing Experience and Tech Tour attendees will be able to interact directly with industry experts, learn about the latest technology developments for 3D metal printing and hear case-study presentations on 3D metal printing of dies and tooling, for maintenance and repair, and more. They'll also participate in exclusive plant tours at the GE Additive Customer Experience Center, and the Carnegie Mellon NextManufacturing Center, to engage with company representatives and view 3D metal-printing machines in action. Learn more and register to attend!



June 2018


Subscribe | Become a Sponsor | Media Kit

Lubrication Advice for Forming Aluminum

Selecting the right lubricant for aluminum stamping helps ensure maximum performance in the press, as well as compatibility with the aluminum alloy at hand, and ease post-processing work, such as welding.

Servos Well-Serve Progressive Dies

The ability to ease vibration and limit snapthrough shock, while optimizing stroke lengths and speeds, means longer tool life and greater throughput.

Upcoming Issues
July: Controls, ERP Software Roundup, Plasma Cutting

August: Hydraulic Presses, Servo Technology, Laser Cutting

September: Quick Die Change, Press Feeds, Cellular Manufacturing



See also: Nordson EFD, LLC, IQMS Manufacturing ERP & MES, Bihler of America, Inc.
Visit Our Sponsors