MetalForming Xtra Feature
May 23, 2018
Wednesday, May 23, 2018
If you are having trouble viewing this email, view it online
Follow Us on

Twitter | LinkedIn | Facebook | MetalFormingMagazine.com
Report Shows Robust Growth Ahead for Machine-Safety Market

A newly released report, Machine Safety Market by Component, Implementation, Application, Industry and Region—Global Forecast to 2025, predicts robust growth for the global machine-safety market—from $4.37 billion in 2018 to $6.58 billion by 2025. Read more.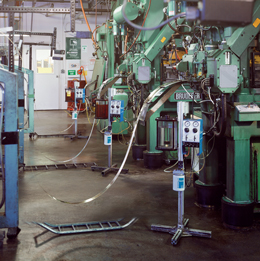 Consistent Stock Lubrication Systems

Nordson EFD's MicroCoat® system uses LVLP (Low Volume, Low Pressure) technology to evenly coat stock while reducing oil usage up to 85%. This non-contact solution can be customized to any precision metal stamping application and is guaranteed to apply a consistent lubrication coverage while extending tool life. Learn more.
Hot Off the Press



The authority on late-breaking metalforming news. Stay ahead of the curve!

Today's News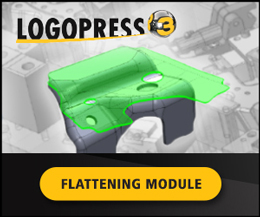 LOGOPRESS3F

Logopress3F is a very popular flattening module within the Logopress3 Die Design & Estimating Package. It combines the power, accuracy, and simplicity of Flattening, Blank Prediction, and Unbending. Logopress3 Flattening can be used by many industries that need to flatten nearly any 3D shape such as sails, orthopedic braces (medical), foam, decals, plastic, nylon, cloth, and much more. Watch the 80 second video flattening a complex shaped part.





3D Metal Printing Experience and Tech Tour
August 8-9, Pittsburgh, PA

3D Metal Printing Experience and Tech Tour attendees will be able to interact directly with industry experts, learn about the latest technology developments for 3D metal printing and hear case-study presentations on 3D metal printing of dies and tooling, for maintenance and repair, and more. They'll also participate in exclusive plant tours at the GE Additive Customer Experience Center, and the Carnegie Mellon NextManufacturing Center, to engage with company representatives and view 3D metal-printing machines in action. Learn more and register to attend!
Virtual-Engineering Best Practices

Virtual-engineering best practices for mitigating and managing springback of mild steel and high-strength low-alloy stampings are not widely understood. With that in mind, Kidambi Kannan, technical manager at AutoForm Engineering USA, Inc., provides a rundown of virtual-engineering best practices, noting that virtual-engineering tools have evolved to a high level of dependability, and that no physical detail is too trivial to model in the virtual world. Read more.
Forming Speeds: Why Ask Why?

Historically, experienced tool-and-die makers spend 4 yr. or more training apprentices on the hows of their craft without exploring the whys, relying, instead, on accepted practices and handbook references. While handbooks are great, sometimes rules must be questioned. Read more.
PMAEF Announces Executive Director

The Precision Metalforming Association Educational Foundation (PMAEF) has named Nichol E. Campana executive director. Campana will manage the overall strategic direction, program development, community outreach, fundraising and allocation of resources for PMAEF. Read more.
New Generation of Lasertube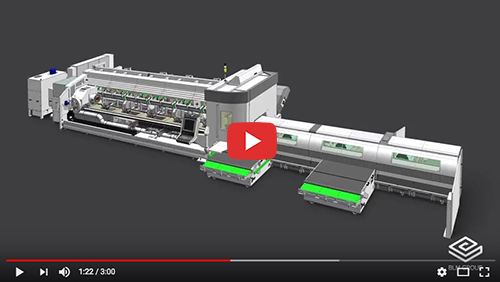 BLM Group USA's newly launched LT7 Lasertube, capable of 3D cutting, has a 3-kw fiber laser for cutting and a loading/unloading system adaptable to accommodate short and long parts with innovative tube supports throughout the process.

See also: Nordson EFD, LLC, Heyco Metals, Inc., Accurate Die Design Software, Inc.
Visit Our Sponsors