MetalForming Xtra Feature
September 27, 2017
Wednesday, September 27, 2017
If you are having trouble viewing this email, view it online
Follow Us on

Twitter | LinkedIn | Facebook | MetalFormingMagazine.com
Study Forecasts Bright Future for Automotive Sheetmetal Components

The market for automotive sheetmetal components is expected to grow at a compound annual growth rate of 4.9 percent through 2025, when sales will reach $160.5 billion. This according to the Global Automotive Sheetmetal Components Market Analysis & Trends report by Research and Markets. Prominent trends cited by the report include rising demand for lightweight vehicles, continued strong demand for high-strength steel, and technological developments in sheetmetal components.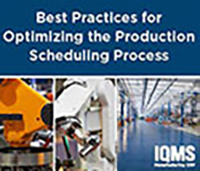 Coveted Tips to Boost Production Scheduling Efficiency

How can production teams improvise, adapt and overcome production scheduling challenges? The whitepaper, Best Practices for Optimizing the Production Scheduling Process, highlights the coveted tools and best practices used by three manufacturers to boost production scheduling efficiency, cut costs, and increase plant capacity.

Learn more.
Hot Off the Press



The authority on late-breaking metalforming news. Stay ahead of the curve!

Today's News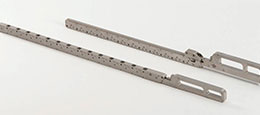 PFA Makes Die Positioning Easy

PFA Mechanical Die Lifters are actuated by hand to the lifted position prior to die insertion and then released to lower the die. They are portable and can be taken from press to press. These units can be used in multiple presses, greatly reducing QDC equipment costs.


Picking Up What Vacuum Cups Cannot

Transporter® LP magnetic end-of-arm tooling is designed to transfer metal blanks, stampings and parts in automated and robotic applications. Engineered with powerful Rare Earth magnets, they will hold parts during power loss, minimize part shifting, provide more options for picking up perforated or odd parts, and reduce shop air costs significantly compared to vacuum cups.

www.magnetics.com
Cloud Adoption by CAD/CAM/CAE Market Is Gaining Acceptance, Says Report

CAD/CAM/CAE is in the early stages of cloud-based workflow adoption, according to the CAD in the Cloud Market Trends 2017 report by Jon Peddie Research and Business Advantage Group. Twenty-three percent of survey respondents stated that they have implemented CiC, or are planning to, within the next 12 months." The report goes on to predict that, "Just as the tablet was a disruptive technology to the PC, CiC will have the same effect on workstations and CAD." Manufacturing led other industry sectors in terms of early adopters.






Metal Stamping and Tool & Die Conference

Join us for the 2018 conference, presented by PMA in association with MetalForming magazine, January 30-31 in Nashville, TN. The event will include track sessions featuring new, emerging and evolving technologies and industry trends that are impactful to metal stamping, die design and die construction companies.
MetalForming : Jobs



Connecting job seekers and employers in the metal stamping, forming, fabricating and tool & die industries.

Stamping Technical Training Consultant


Forming Technologies Incorporated
See also: PFA, Inc., Industrial Magnetics, Inc., IQMS Manufacturing ERP & MES, Heyco Metals, Inc.
Visit Our Sponsors