MetalForming Xtra Feature
April 26, 2017
Wednesday, April 26, 2017
If you are having trouble viewing this email, view it online
Follow Us on

Twitter | LinkedIn | Facebook | MetalFormingMagazine.com
Initiative Seeks to Prove That Robots Create/Complement Manufacturing Jobs

It's no surprise or mystery that as time marches on, fewer and fewer manufacturing-plant workers will be needed in order to produce the same amount of goods. That's the definition of productivity, and the desired and intended results of productivity improvements. However, as manufacturing productivity climbs, due in large part to increased use of automation and robotics, new types of jobs are created requiring entirely different skill sets than we've previously seen in factories.

Such is the theme of this Pittsburgh Post-Gazette article touting the new $260-million Advanced Robotics in Manufacturing (ARM) Institute, a national initiative headquartered in Pittsburgh, PA. The institute expects to develop employer-friendly worker certifications and credentials in robotics and automation.

ARM Institute officials, interviewed for the article, are committed to ensuring that U.S. manufacturing continues to be a grower of human jobs. Learn here what they have in mind.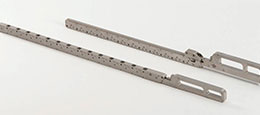 PFA Makes Die Positioning Easy

PFA Mechanical Die Lifters are actuated by hand to the lifted position prior to die insertion and then released to lower the die. They are portable and can be taken from press to press. These units can be used in multiple presses, greatly reducing QDC equipment costs.
Hot Off the Press



The authority on late-breaking metalforming news. Stay ahead of the curve!

Today's News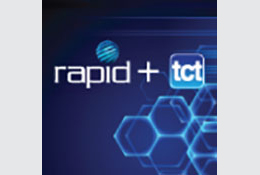 The Most Influential Event
in 3D Manufacturing

RAPID + TCT is your destination for discovery, education, and networking in additive manufacturing. The two industry leaders in 3D technology events, SME and The TCT Group, are teaming up to produce RAPID + TCT starting in 2017, ensuring North America continues to host a world-class event for 3D technologies.

Die-Design Software and Simulation-Technology Experience

We are looking forward to seeing you at the 2017 Die-Design Software and Simulation-Technology Experience in Chicago, IL, May 31-June 1. Presented by MetalForming magazine, this popular program will feature keynote presentations from industry experts, interactive discussions and demonstrations from leading suppliers on the newest technology and simulation software. Do not miss this opportunity to network with colleagues from other metalforming companies and learn about the latest developments to help improve your company's manufacturing performance. Visit the event website to learn more.
Millennial Tendencies Playing out in ERP

Folks born between 1982 and 2004—called millennials--are moving into manufacturing plants in a big way, and will continue to do so. They were raised in a connected world, where communication via social-media channels often supercedes face-to-face meetings. Like it or not, that's the reality facing factory management. So, if you want to attract younger workers, you might want to consider embracing modern forms of plant-wide communication.

Such is the theme of this blog post by ERP consultant Suzanne Koss, a partner with Wipfli LLP. Koss breaks down the four prevalent trends related to data management that millennials will most appreciate, and which are supported by most ERP solutions: accessibility ("non-negotiable for millennials," she says); minimal training (millennials desire intuitiveness); visual user interface (KPIs at a glance); and simplified search and collaboration.

April 2017


Subscribe | Become a Sponsor | Media Kit
Hydraulic Press Takes Forming to a New Level
A custom 450-ton machine aligns nicely with Empire Levels' existing die-transfer system and squares away its forming challenges.
Auto Forecast: Glass Half-Full or Half-Empty?
We're seven years into the recovery of the U.S. automotive industry—that's good. Demographics are changing, trade deals are uncertain and world economies are fair at best—that's not so good.
Upcoming Issues
May: Stamping Higher Strength Steels, Press Feeds, Waterjet Cutting
June: Lubrication, Mechanical Presses, Punching
July: PMA 75th Anniversary Special Section, Automation/Controls, Plasma Cutting
MetalForming : Jobs



Connecting job seekers and employers in the metal stamping, forming, fabricating and tool & die industries.

Tool and Die Maker (NY)


Oscar Heyman
See also: PFA, Inc., Universal Robots
Visit Our Sponsors