Hot off the Press
KMC Expands Global Controls & Automation Division
Tuesday, January 22, 2019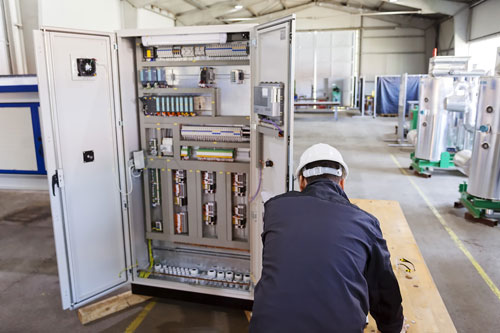 KMC Global, a Kalamazoo, MI-based group of companies, including PRAB, Inc., has announced the expansion of its Global Controls & Automation division to serve outside markets. This technology-based company provides control panels for industrial equipment plus automation and integration with remote and on-site support capability. KMC Global Controls & Automation provides the following services:
Certified 508A-listed industrial control panels that are individually built to suit each customer's specifications and component requirements.
Control panel design by a fully staffed team of experts who can create a control panel concept from the ground up or review an existing control panel design.
Automation and integration with smart programming that allows customers' equipment to continue doing the jobs that keep them in business.
Remote and on-site automation to assist customers with commissioning equipment, program changes, troubleshooting electrical control components, schematic and project review, and control panel wiring clean-up.
---
Reader Comments
There are no comments posted at this time.
Visit Our Sponsors