Hot off the Press
Anodized Aluminum Melds With Restaurant Chain
Friday, September 20, 2019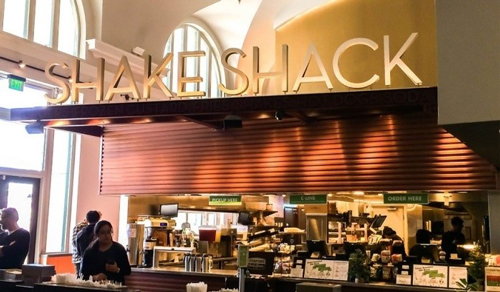 When the restaurant chain Shake Shack sought an authentic look and unique colors inside each of its locations, it turned to Lorin Industries, a Muskegon, MI-based provider of coil anodized aluminum, which provided the restaurant chain with the colors and finish it needed. Complementing the Metafor structural ribbed panels provided by Atas International, Mesa, AZ, the anodized aluminum found on the restaurants' wall panels and surfaces include these colors: zinc, copper, dark bronze and black. The finish resists fingerprinting and doesn't degrade when exposed to cleaning solvents.
Related Enterprise Zones: Coil Handling, Materials/Coatings
---
Reader Comments
There are no comments posted at this time.
Visit Our Sponsors