Hot off the Press
Industry Movers & Shakers
Wednesday, July 10, 2019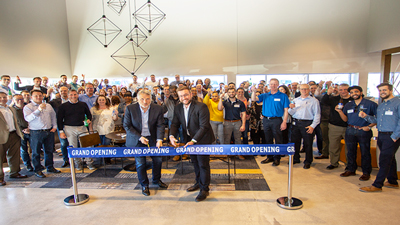 Superior Die Set Corporation, an Oak Creek, WI-based provider of steel and aluminum products, has appointed its first CEO outside the Janiszewski family in the company's 96-yr. history. Martin Girga, former vice president and general manager at Giddings and Lewis, succeeds Frank Janiszewski. After more than 40 years at Superior, Janiszewski and his brother Casey remain majority shareholders of the company and serve as co-chairmen of the board of directors. "We are turning the top post over to someone with exceptional outside experience to take the company to the next level of operational execution, commercial growth and financial strength," says Janiszewski.
Related Enterprise Zones: Fabrication
---
Reader Comments
There are no comments posted at this time.
Visit Our Sponsors