Previews
Manual Powder Spray Units
Wednesday, October 2, 2019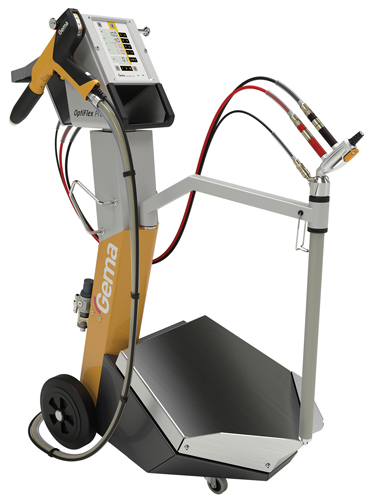 Gema USA
Booth B13034
Gema displays the new OptiFlex Pro Series manual spray units, featuring what company officials say is the industry highest charging power at 110,000 V/110 µA, enabling users to increase total powder coverage, while achieving quicker best-in-class finishes. Also at the booth, the OptiCenter All-in-One, reportedly the first powder center combining electrostatics and powder feeding. It offers efficient and space-saving powder management and ensures rapid powder output response times for reliable coating quality. Also, find out about the latest developments in automatic and manual powder spray guns and booths, powder-pumping technology, and powder management.

See also: Gema USA Inc.
---
Reader Comments
There are no comments posted at this time.
Visit Our Sponsors